Eichhorns Have Raised Crops, Children Side by Side
NYFB Region 3 Director
If you were going to write the quintessential small farm story about a young couple, their passion for family and agriculture, decades of hard work, and ultimately triumph and make it through to success, you would need to go no farther than Country Wagon Produce, located on State Route 26 just north of Maine, NY in Broome County. Owner/Operators Bill and Andrea Eichhorn grew up in nearby Tioga County. In the mid-80's, Andrea was working at a flower shop in Owego and Bill was hauling refuse for Taylor Garbage Services, and they were looking for just the right place for their next move, a small farm and a family.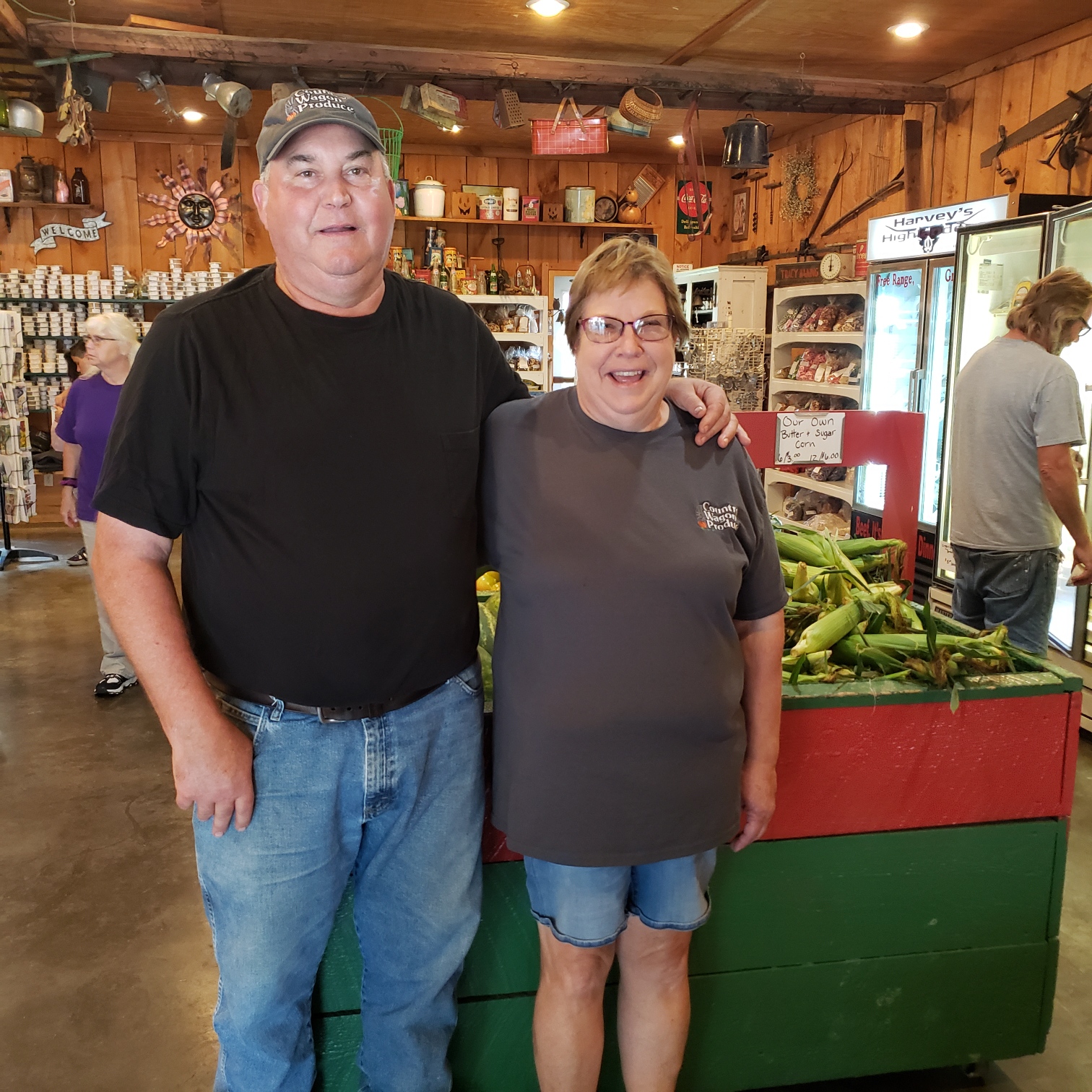 In 1986, County Wagon produce was founded at the current 25-acre site, with a very small farm market building to sell their vegetables and fruits, with an a very small efficiency apartment on the backside. They were literally living at work.

Bill was still working his "day job" with Taylors, if you call getting up at 12:30 a.m. a day job, and Andrea was their lone full-time employee. Then the planned and inevitable, a child/new employee was born. This led to a major expansion of the market and apartment in 1992 to what you see today. Shortly thereafter, child number two was born. Mackenzie and Emily were officially employees' number three and four. The girls would go on to truly fulfill that role and learn the many lessons of growing up on a farm, financially and laboriously. As Andrea put it, she couldn't imagine a better place to raise a family and teach their kids great morals and values.
Expanding their Operation
With the addition to the market in 1992, the Eichhorn's were able to add a bakery and some cold storage to really make the business one that could support the family (with Bill keeping his day job). They quickly learned that 25 acres is a lot of vegetables, especially considering they were hand planting and weeding at that point. Even then, with their "employees" being two young kids, Bill still working outside the home business, and all that goes with farming and raising a family, they needed more varieties of produce as they found out they just couldn't physically and mentally grow everything.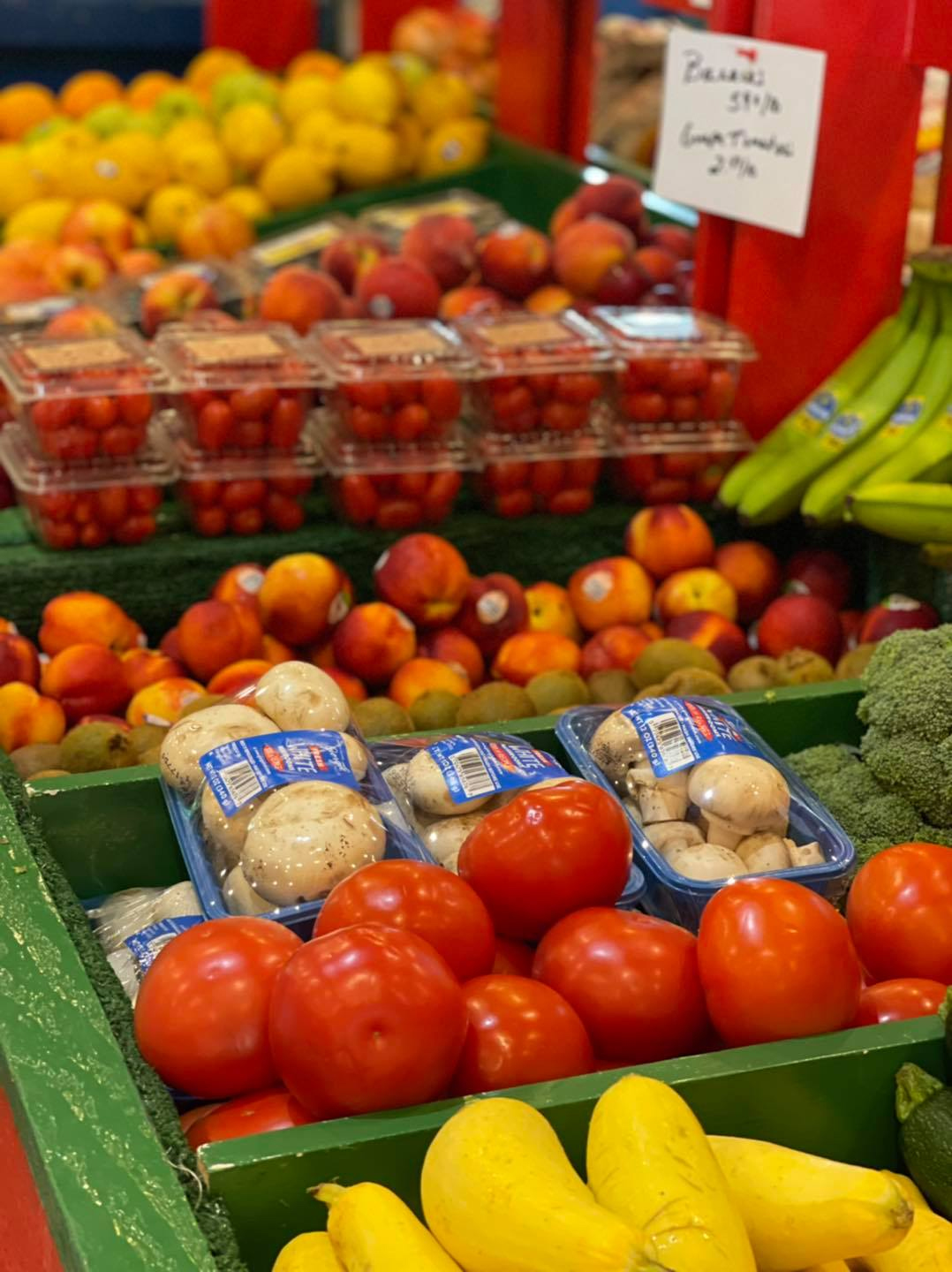 Over the years, the Eichhorn's have tried to grow just about everything imaginable. Through trial and error with their soils and location, time management with kids and crops, and the hours in the store, they were able to determine what they needed to buy off the farm to supplement what they were growing. This started a weekly trip to the Syracuse Regional Farmers market to buy wholesale. Not just once a week, but three times. This duty was taken on by Andrea, and also meant a 3 a.m. departure time. Dedication for sure! Thankfully that trip has been in the rear-view mirror for years, as their outside sources, for the most part, now deliver.

Sweet corn, as you can imagine, is their star crop. What is even more interesting, is that they also grow field corn for the stalks, as they sell a lot of corn stalks in the Fall, to the tune of a couple of acres worth. Throw in Indian and Broom corn, and corn rules the day in terms of vegetables. They also grow snap beans, peas, multiple squashes, Swiss chard, cucumbers, gourds and pumpkins. As mentioned, they have tried everything, but now supplement off the farm so they are a full-range produce stand, including in-season fruits and berries.
Like many farm markets, they have also added a slight agritourism twist to their operation, mainly through the beautiful displays of Fall products like white and Cinderella pumpkins, scarecrows, Indian corn, corn stalks and corn brooms. Pre-COVID, they had been doing a one-day Fall Festival, with hay wagon rides, cider and donuts, and many other treats, but with it cancelled last year and enjoying the year off from the organization and work putting it on, they are not sure if it will continue. 2020, without it, was their best year ever in terms of the farm producing and the retail market, so we shall see.
Diversifying their business
Over the years, they have added another 60 acres of rented land to keep up with the Fall demand, mostly for corn, gourds and pumpkins.
The market itself has been doing a booming business with the bakery and the many other products they have added over the years, including many baking related products, local cheese and eggs, a wide range of beverages, and knick-knacks. These additions have really made them a year-round stop. Cookie and pastry trays and donuts are now a big part of their business, especially around any holiday. From Thanksgiving through New Year's, don't bother them unless you are ordering something. Even Bill is helping in the kitchen then.
Being just a few miles north of the greater tri-cities area (Binghamton, Endicott and Johnson City), has helped tremendously with their success.
Keeping up with demand
In the last two years, Bill finally retired from his day job after 35 years and can get a little more sleep. Of course, the girls have moved on to start their own families. The Eichhorn's have actually had to hire a full-time and three part-time employees in the market to keep up with demand. The market business is almost on auto-pilot. Bill and Andrea finally got to move out of their home apartment attached to the backside of the market, as they finally built a home next to the market. At least they now cannot hear everything in the market, and it is an easy commute.
Rolling with the punches
The farm business is, frankly, a farming business with its many ups and downs over the years, including three floods. The big one in 2011 that inundated their fields and market, 2018 (fields), and then Christmas Eve of 2020 (a little of both). Having your farm in a flood plain is like farming itself, ups, downs, the good, the bad. As mentioned, they have had tried to grow just about everything in the vegetable world, and seemingly perfected the craft as it pertains to their business, knowing that there was product out there if needed. Being in the business for 35 years, you develop a good network to help cover your retail butt.

Over the years, the Eichhorn's have had the ability to adapt their farming practices based on not just Mother Nature, but their day jobs, kids, the success of the bakery and market, new equipment, neighborhood trends, their physical ability. Having known them for 22 years, I do really think that is what has kept them sane, physically able, and successful business-wise. As the sunset is much closer than the sunrise for the Eichhorn's and them running Country Wagon Produce, I asked Andrea what has been most gratifying for her over all these years, and what will she miss the most the day they step aside. Two simple answers: the ­most gratifying was supper with her family every night at their home on the farm, and she will miss farming itself, as it is their passion. She will keep gardening. Sounds like that quintessential farming story.
For More Information:
Country Wagon Produce
2859 NY-26, Maine, NY 13802
607-862-3985
www.countrywagon1.com/
Facebook: Country Wagon Produce