Farms Provide Refuge During Pandemic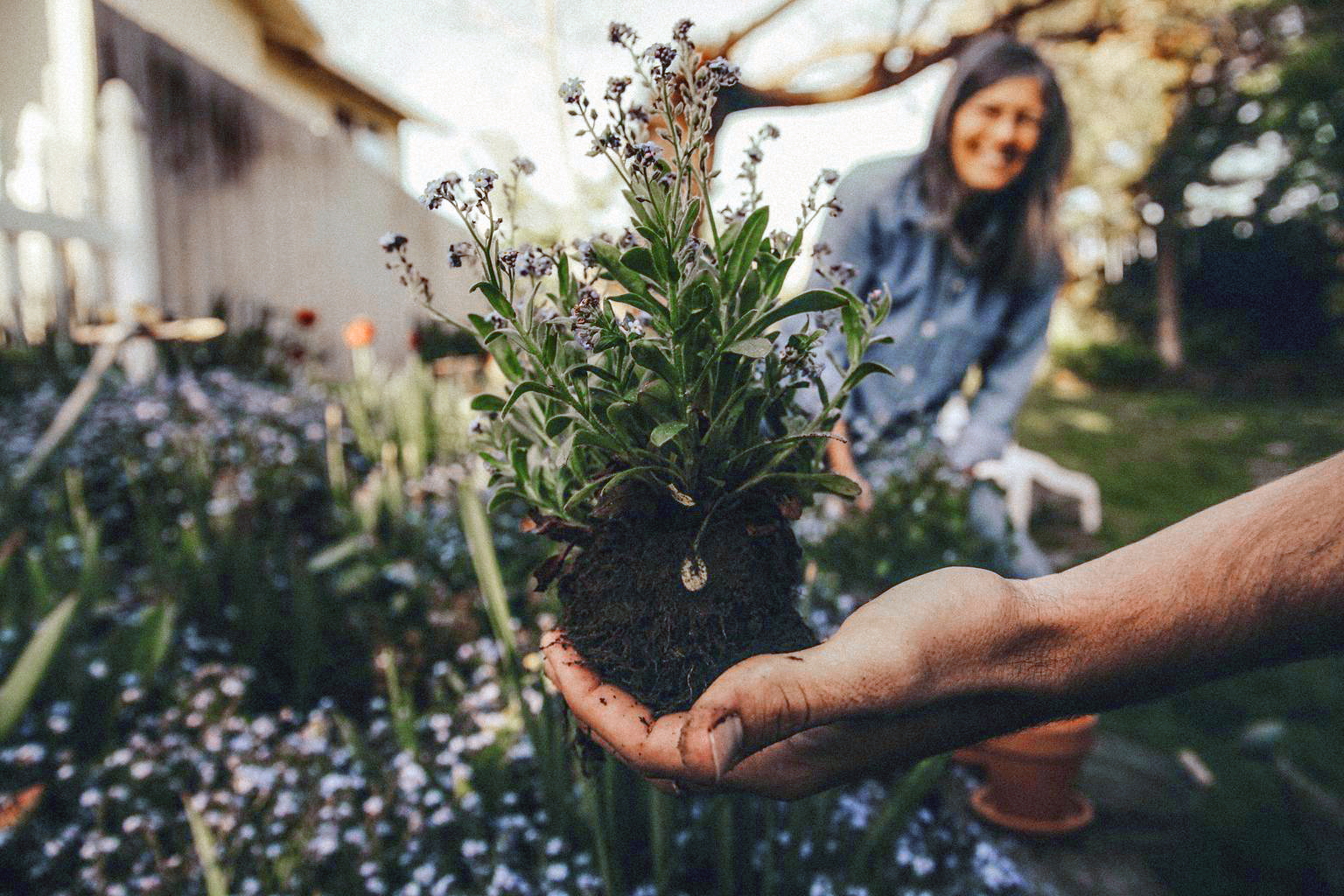 by Lynndee Kemmet
The U.S. farm industry has played a critical role in helping Americans get through the challenges of this past year's pandemic. That role has included keeping grocery store shelves stocked and food banks supplied so that they could help the millions in need. The farm industry, however, supported not only the physical health of Americans but also the mental health as isolation and lack of social activity took its toll.
As the mental health impacts of isolation began to emerge, a push began for the reopening of outdoor spaces. The Centers for Disease Control and Prevention began promoting, with social distancing and mask mandates in place, the use of parks, trails, open spaces and other outdoor venues to help people cope with the mental stress of the pandemic. It wasn't long before many realized that on-farm activities, such as u-pick operations and farm markets, could play a key role in safely getting Americans out of their homes. In its safety ratings of outdoor activities, even the prestigious Mayo Clinic gave a nod to the value of farms when it placed farm markets in the low risk category for social activities.
There are, as yet, no national studies comparing pandemic year farm visitor numbers to previous years but anecdotal evidence indicates that the general public did indeed discover the mental health value of farms during the pandemic, said Sam Kieffer, vice president of public affairs for the American Farm Bureau Federation.
"We don't have any information to directly tie farm visits to improvements in mental health. However, recent studies have shown that more people are coping with increased stress levels as a result of the COVID-19 pandemic. Studies have also shown that spending time in natural environments can benefit health and well-being. We believe farm visits, following appropriate social distancing guidelines and biosecurity measures, can certainly be beneficial to reducing stress and improving overall mental health due to the positive effects of being outdoors," he said.
Despite the lack of concrete data on visitor numbers, many farms, when asked, clearly saw an increase in on-farm visitors during the pandemic. New York farmers admit it took a bit of extra work – and money – to put COVID safety protocols in place but many feel it was worth it. Not just because it allowed them to keep their on-farm activities going but it was clear that farm visitors really appreciated the opportunity to get out and spend time at a farm.
Mark Doyle, general manager at Fishkill Farms in Hopewell Junction, N.Y., said he and other farm staff were well aware of the benefits of the farm because the fresh air and greenery around the farm certainly helped their mental health. Hence, they figured people cooped up in their houses would benefit as well from being out on the farm. The farm's first hint that people were desperate for reasons to get outside was during strawberry picking season.
"We instituted a rigid scheduling system online and wondered if we'd have to pick and wholesale tons of strawberries at a horribly low price. On the contrary, people signed up and streamed in with the whole family in tow. They picked and picked and seemed delighted," Doyle said. "This reaction continued all the way through apple harvest and most conversations with customers have resonated with the same theme of finding joy in the outdoors and satisfaction with finding the fruit plentiful and the fields un-crowded. We very much hope that this combination will continue in years to come... without Covid of course."
Some farms purposely limited visitor numbers to maintain social distancing safety but even those farms say that those who came were grateful for the opportunity to get outside. Kelder's Farm in Kerhonkson, N.Y., used an online ticketing platform to control crowds and limit visitor numbers, said Chris Kelder, but those who came "were very happy to visit the farm and they were appreciative of the COVID precautions we adhered to. People were looking for outdoor activities because there were very limited options available. They were also looking for fresh food to cook at home."
For other New York farms, the increase in visitor numbers during the pandemic were quite clear. Will Yandik, of Green Acres Farm in Livingston, N.Y., estimates that visitors to his family's farm were up 10-15 percent from the previous year and it was a diverse base of visitors – individuals, families and groups. He said that other farms with farm stands or u-pick operations reported similar increases to him. "I think the added recreational value of pick-your-owns were particularly irresistible to house-bound consumers."
"Chatting with customers revealed a lot of first-time, Hudson Valley short-term residents (AirBnB guests, etc.) – 'weekenders' who became full-time and thus were shopping for groceries multiple times per week, lots of regional vacationers who decided to pile the kids in the car to drive upstate because they couldn't fly to Disney World, lots of brand-new faces in general" Yandik said.
He said that "customers of all socio-economic backgrounds reported feeling 'safer' in our outdoor produce market than an enclosed grocery store. Whether that is empirically true, I don't know, but the perception was there. I did notice that the stand became a chance for customers to see one another face-to-face (masked, of course) and reported that the trip to go shopping was their only chance to get out of the house."
Yandik said the farm initially had concerns about whether or not customers would comply with mask mandates and social distancing guidelines, but, as many other farms also reported, people seemed so grateful for the opportunity to get out, that they were quite happy to follow the rules. "People were absolutely more tolerant of waiting in longer lines than they had been before the pandemic. I think some measure of gratitude to be out of the house probably contributed to their willingness to endure a bit more inconvenience."
At Fix Brothers Fruit Farm in Hudson, N.Y., attendance for pick-your-own more than doubled from the previous year, said Linda Fix. "We had many new people come that had never been here before." One of the biggest groups of visitors were families. "People were used to being together in their family settings, so getting out and picking their own fruit was a treat. We saw many moms and dads together with the kids."
Fix said visitors were really interested in chatting with farm staff and that gave her and others on the farm the chance to get some insight into what drove up the large visitor numbers. "Many were very thankful we were open. They stated that they appreciated the guidelines we took to keep people in a safe environment. These were guidelines mandated by Ag & Markets, but they worked well and some processes we will continue at our business from now on."
Lynndee Kemmet is a journalist, equestrian, horse trainer and owner of Boshee Farms in Livingston, N.Y.