Fenton Farms Expands to Year-Round Growing Season
NYFB Western Regional Office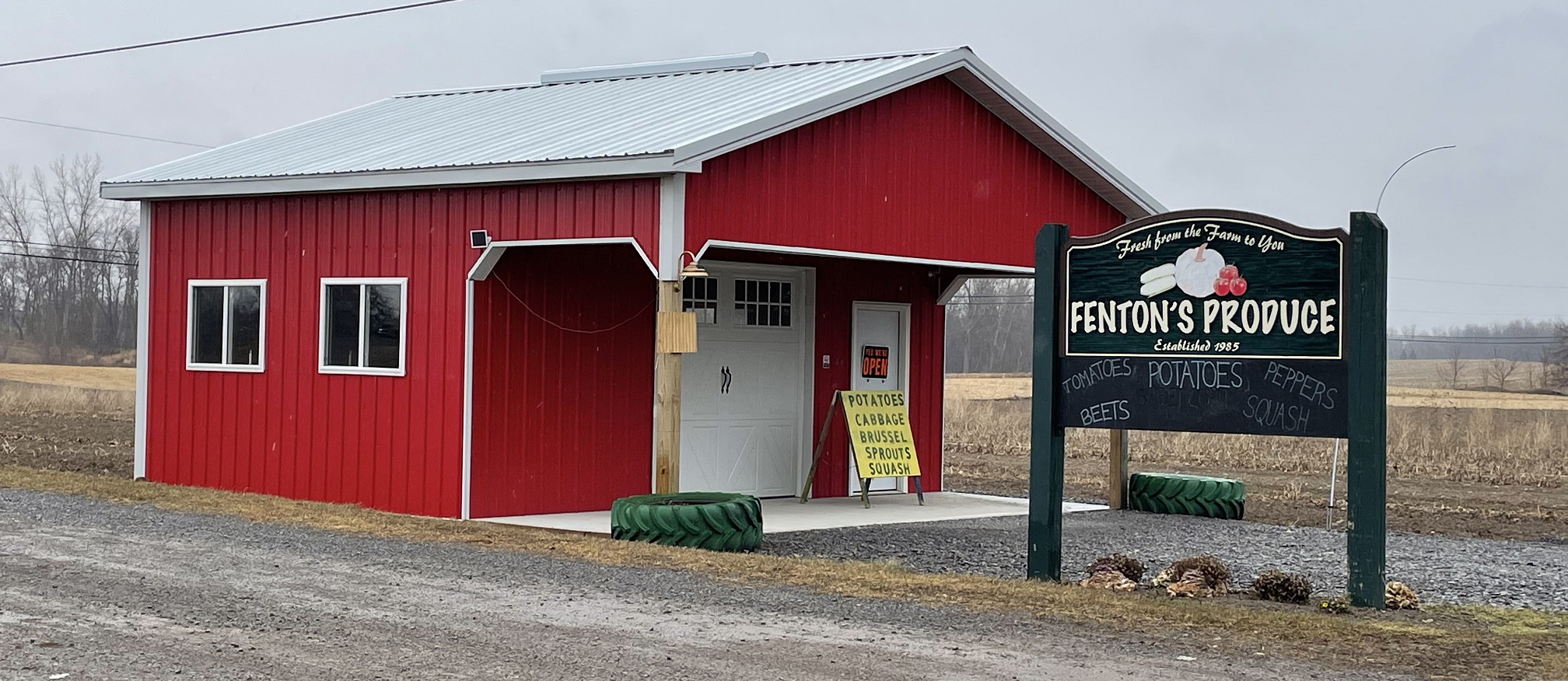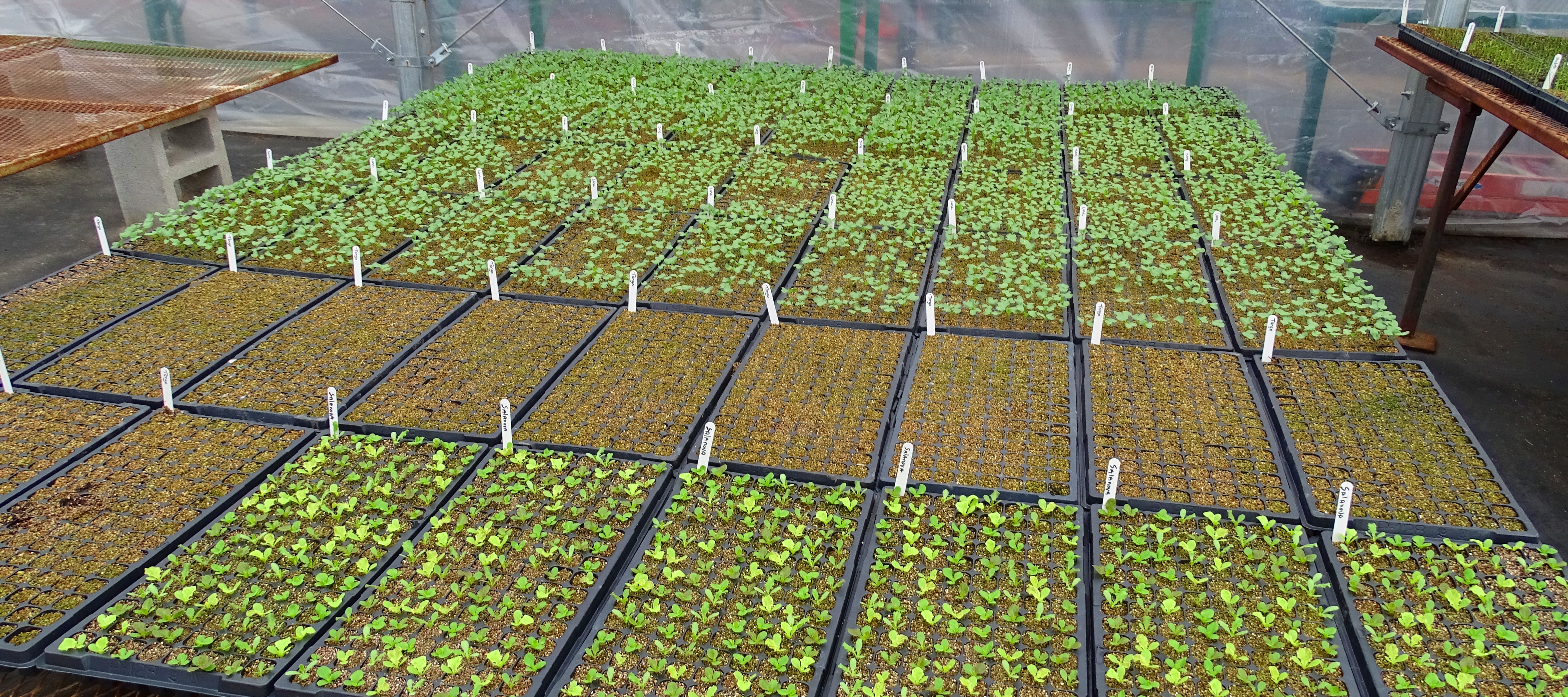 When you first approach Fenton Farms on Pratt Road, in Batavia, first thing you notice is their brand new bright red farm stand.
Paul Fenton, owner/operator of Fenton Farms says of the stand, "Oh that was in the plans, but COVID actually moved it along with our need for more space to accommodate customers and increased interest in the retail fresh market, it was the right move." He also explained between contractor's schedule and material availability, timing just worked. Having their stand insulated and built large enough to house coolers will enable them to offer fresh produce year round which is what their customers have been asking for.
Paul and Gail Fenton have farmed their 60 acres since 1985, when they took over from Paul's family who have owned and farmed the same land since the mid 1930s. The roadside stand has always been a fixture of the farm and they incorporated a CSA program for around 15 years. "It's been good for us, but we realized we needed to narrow our focus and make a change which included the difficult decision to no longer offer CSA."
As members in the Eden Valley Growers and Food Hub, the opportunity to help make that change arose in January of 2020, when they partnered with Fresh Fix -- a weekly service of locally grown fruits and vegetables boxed and delivered right to your doorstep based out of Buffalo.
"We miss our members and are thankful for everyone, but the paperwork and administrative part of CSA was taking away too much time from our growing."
Their partnership with Fresh Fix has not changed what they grow but more so changed their variety of crop colors.
"We grow a wide variety of root crops for Fresh Fix likes and one thing they like to offer is color in a produce box. This has allowed us to expand our color variety with peppers, cauliflower or potatoes," Fenton said.
With increased color varieties, they have been able to expand their growing processes using high tunnels. Increased daylight from the tunnels will enable a growing season which will shift from their normal June through November to year round but did admit "It's a learning process," he said.
In entering the partnership, there were initial concerns of replacing lost revenue from their discontinued CSA, but this has proven to be the right move. Revenues are good and they have seen an increase by having the ability to offer Fresh Fix pre-packaged vegetables. "Creating combined bags of potatoes or bagging other vegetables means one less step for Fresh Fix, it's created another source of revenue for us while allowing the use of equipment which would otherwise sit idle." When asked how moving to their partnership has affected their work force, he said they were lucky to not worry about letting anyone go and everyone who has worked for them is still working.
Paul stated with the East Aurora Farm Market opening in May and continuing to remain open, it increased demand and created a good year seeing a noticeable increase while keeping pricing flat.
"We know some farmers have struggled through this past year, but we've been lucky with the farm market, Fresh Fix and our expanded road stand," Fenton said.
Photo Caption 1: Fenton Farm's newly-built farmstand has coolers and insulation that allows for year-round produce sales.
Photo Caption 2: Varieties of lettuce start as seedlings in a greenhouse.
FOR MORE INFORMATION:
Fenton's Produce
3323 Pratt Road,
Batavia, NY 14020
585-343-9491
Facebook:
Fenton's Produce