Food Lessons at Canticle Farm Shaped by a Pandemic
NYFB Field Staff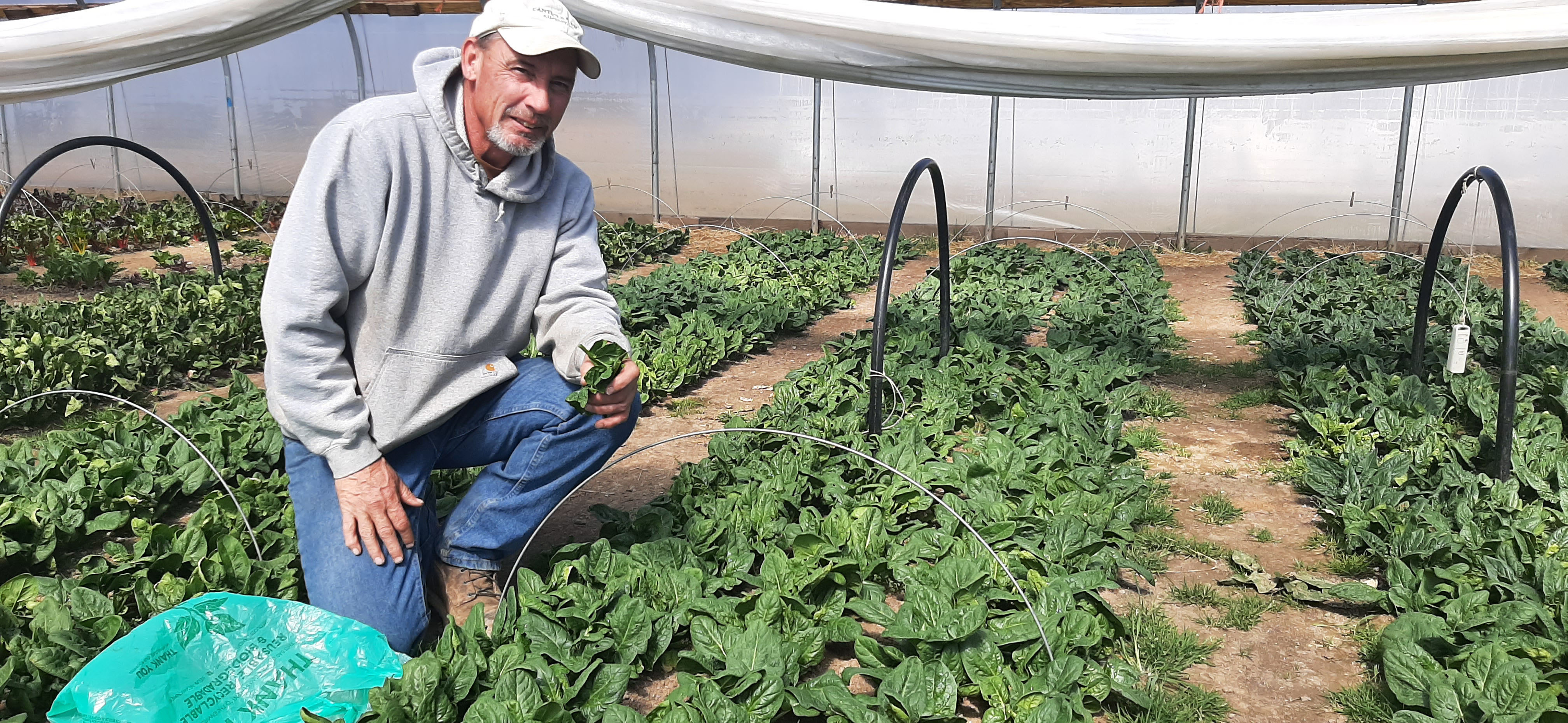 Last year, shortly after COVID lockdown started, I shared with readers the virus' impact on a Cattaraugus County vegetable operation, Canticle Farm. We thought it would be nice to bring you up to speed on the impact that a full year of pandemic influence made on this CSA and market-oriented farm.
Farm manager, Mark Printz told me last year that his overarching goal was to educate people about where their food comes from. Since then, Canticle Farms has done that in spades. Some of this was due to farm efforts. The farm has a newsletter they send to shareholders and others which they use to educate consumers. They also provide recipes and information at their on-farm market. But much of their educational efforts were driven by the pandemic itself. Just having more people get to the farm gave Mark and staff more opportunities to help them learn more about their food.

"Our personal relationships with customers were enhanced and we met many new people", he said of the past twelve months.
Sister Melissa runs the office for the farm. When I asked her the impacts of assistance the farm received this past year she told me of the PPP program, "It allowed us to hire sufficient staff which is probably the first time we have had enough staff to run the farm".

She shared with me that they sold out all three seasons of their CSA shares as people who were unable to travel or eat out as much or were at least more reluctant to do so, came to the farm to get produce to cook for themselves at home.

The farm, whose model includes a portion of crop destined for food pantries, saw an uptick in the monetary donations coming in to fund this part of the farm's production. "Donors were so aware of the need that donations exploded this past year", Sister Melissa shared with me.

As Mark harvested swiss chard and spinach he informed me that the technology piece they invested in didn't quite pan out like they had hoped. Giving people an option to purchase remotely didn't seem to work in the Olean area where the farm is located. "We found that people wanted to come in and buy their stuff", he said. So the farm made sure that the on-farm market and the CSA share pickup site was a safe environment for customers.

Mark believes that the impact on households of this pandemic will be a lasting one from a food standpoint.

"The pandemic forced people to cook. Having recipes (for our customers) empowered them", he added.

Beyond providing quality food and helping locals discover the value of good food, Mark has one significant other passion – to remind farmers everywhere how important they are. He wants farmers to be encouraged by the public's appreciation for the work that he and fellow farmers do.
Caption: Mark Printz, manager at Canticle Farm, said the pandemic improved his relationship with customers and allowed the operation to be fully staffed.