Incorporating Oneida County Small Farms into Metro New York
By Myron Thurston
Oneida County CCE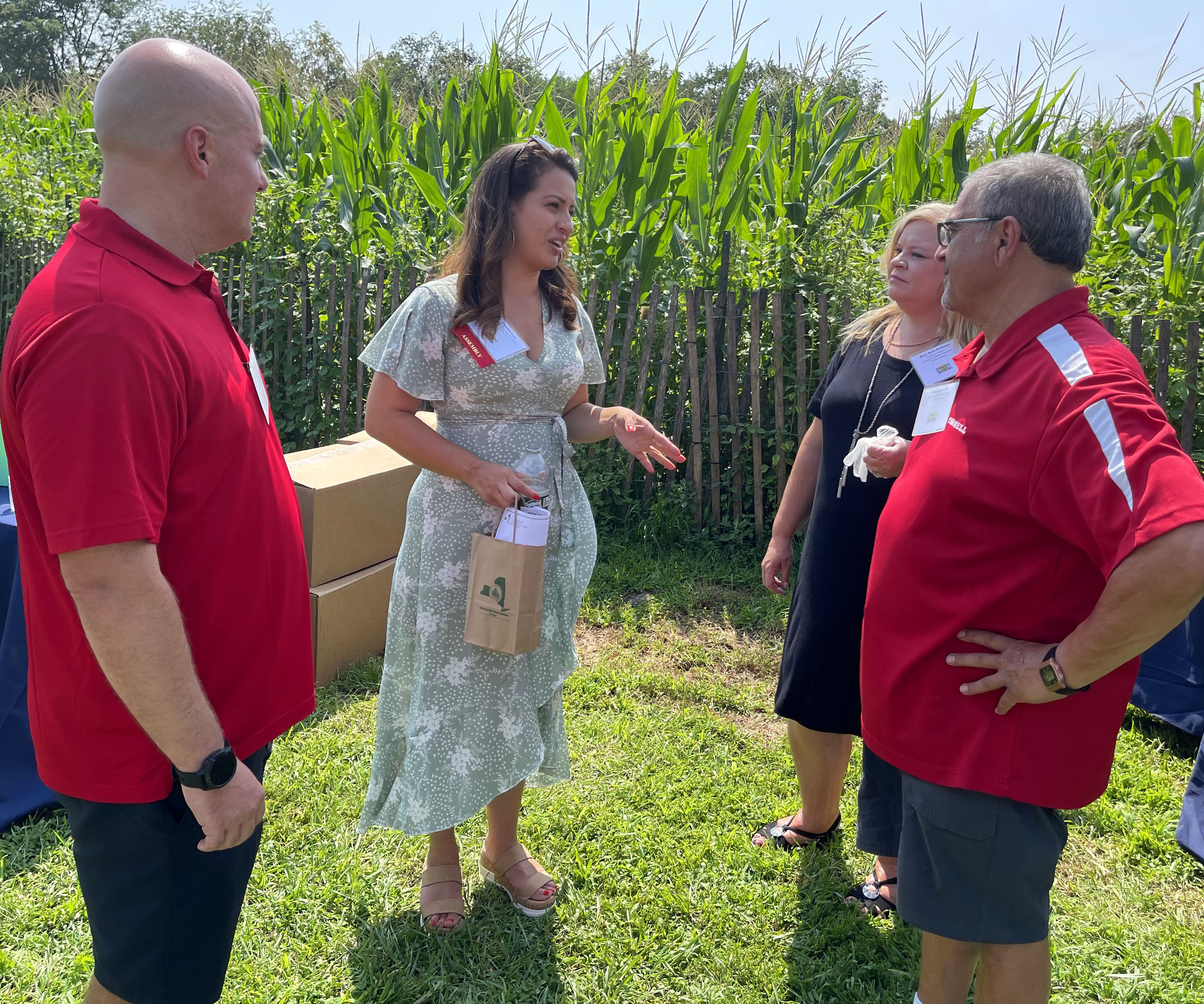 There has been a significant amount of interest and excitement from elected officials all over New York State about the potential to provide more fresh food to residents in areas that have food insecurity or limited food access. Following COVID-19, many elected representatives identified food security as one of their top issues and one of the top issues facing their constituents. With the alliance created via this project between the Cornell Cooperative Extension system, elected officials, food banks, food producers, NYS Ag and Markets, and the Farm Bureau, this project is in a great position to succeed and create new systems that serve both upstate NY businesses and downstate NY families.

A new project has been developed that will focus on connecting Upstate NY farmers, food hubs, and distributors with distributors and food banks in the NYC Metro Area. Initially the focus will be on connecting food pantries in Queens that are very interested in buying their food from Upstate NY with agribusinesses that are able to provide the food in a form and manner that will work for the food bank distribution network in that part of the state. In the next phase of this project, we will also be connecting Upstate NY distributors like the Upstate Growers and Packers Cooperative with distributors in NYC like Baldor Specialty Foods located in the Hunt's Point Market in the Bronx.

The project was funded by a line-item grant from the NYS Assembly. Assemblywoman Marianne Buttenschon of the 119th District secured the funding and Assemblywoman Catalina Cruz of the 39th District is our legislative partner in Queens. The Queens Chamber of Commerce, several area businesses, and several food banks including the Food Bank for NYC, the West Side Campaign to End Hunger, the River Fund, and La Jornada have all signed up to participate in the program.

This project has the potential to impact farmers all over the state of NY since they often do not have the sales staff needed to sell into the NYC market. Cornell Cooperative Extension of Oneida County works diligently to support the local farming community in many ways, and this is an additional tool to provide economic development and additional market opportunities. CCE Oneida will be recruiting a committee of stakeholders that are situated in the Upstate NY and Downstate NY markets so that they can work together to drive the expansion of this program into the future and be sure that food that New Yorkers eat comes from New York State.
Photo caption: From left, Myron Thurston, Food Supply Chain Marketing Specialist for CCE Oneida, Assemblywoman Catalina Cruz, Mary Beth McEwen Executive Director of CCE Oneida and Marty Broccoli, Agricultural Economic Development Specialist of CCE Oneida, discuss the Queens Food Project with at the New York State Farm Bureau event at the Queens County Farm Museum.