Gregory-Salvo Appreciates Diversity in Equine Industry
By John Wagner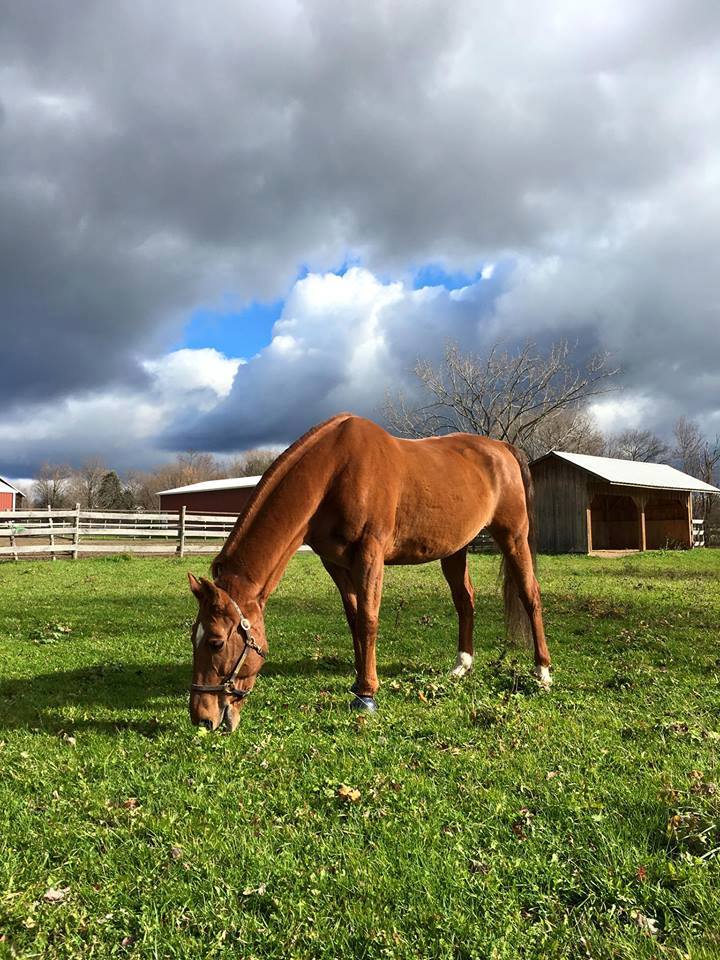 jwagner@nyfb.org

What is now today Wilde Wind Farm was started over 100 years ago when Kathy Gregory-Salvo's great-grandparents sold their family dairy in Westchester County and relocated the operation to Marcy in the heart of Oneida County, NY. For many years, the farm operated, as many did in the Mohawk Valley, as a small family run dairy operation, first by Kathy's great-grandparents, then her grandparents and finally her father. When Kathy and her sister were young children the dairy was sold and for a few years the property was without animals. But a young Kathy and her sister convinced their father to get them a pony and the rest as say was history.

From that pony grew several other horses and eventually within a few short years the family was actively involved in the horse show circuit under the Wilde Wind Farm banner, today the farm is primarily a horse boarding operation focusing on retirement horses.

About six years ago when Kathy's father passed, she took full ownership of the farm with her husband Russ, a life-long Utica native. According to Kathy, Russ and to be a quick study and learn a lot about farming quickly as Kathy was still working at the time in her job as a teacher in the Utica City School System. Kathy recently retired after 28 years and now she and Russ work side by side daily in the operation of the farm.
Almost at that same time six years ago, Kathy became involved in the Farm Bureau, first as a member, and then most recently as a member of the local Oneida County Farm Bureau board of directors. Kathy was quick to note that one of the main reasons she joined Farm Bureau was to learn from other farmers, the networking opportunities afforded to members and the chance to have other farmers be a sounding board for ideas and questions.

Kathy also noted that the Farm Bureau has been and continues to be such a strong voice for the equine industry, providing a wealth of information to producers and continuing to advocate for policies to improve the businesses of equine owners.

One of the most appealing things that drew Kathy to the equine industry was the diversity of the industry. One can be involved in training, boarding, showing or other aspects of the industry and there is an opportunity for anyone's specific desire or skill set. But the most appealing aspect of the equine industry to Kathy is the people. The clients, other farm owners, industry professionals such as veterinarians and nutritionist have all become close friends and in Kathy's words part of her Wilde Wind Farm family. Kathy references one particular relationship with a client from the 1980's who no longer has a horse at the facility but volunteers daily to do chores at the farm with Kathy and Russ. Kathy says with a smile, "I would have never met these people if not for farming."