Maple – Made for the Love of It
A 170-year-old Family Tradition Continues at Randall's
Western NY Regional Office
For Eric and Eleanor Randall of Randall's Maple Products in Alexander, NY, maple production is not only a passion but in the blo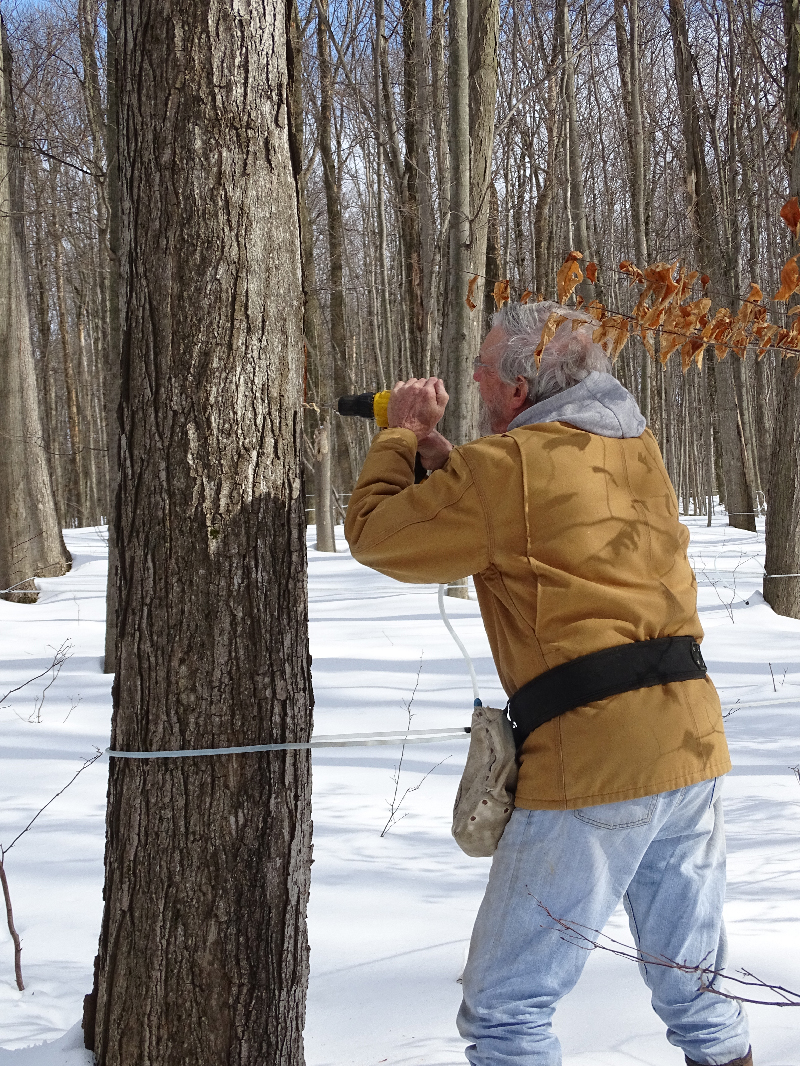 od. In the case of Eric, his family's history of maple production can be traced back to early 1800's shortly after settling their 100-acre farmstead in Java, NY.

"We have invoices or snippets from early 1800 dates to show they produced maple products and we have an invoice from 1914 from to Fisher Brothers, a hardware and farm equipment place that sold everything in the Village of Java. Their ancestors traded maple sugar and syrup for goods needed for the farm at the astounding rate of $.09/per pound for the maple sugar made on the farm," he said.
Every year the Randalls are involved in Maple Weekend, which is usually the two weekends after St. Patrick's Day. This is a great opportunity for them to not only showcase their family history of producing maple syrup but continue their education of the public on maple production and its future.

While explaining the processes his ancestors went through, or issues faced to make maple syrup he makes sure you understand the history, or the labor involved. Realizing this knowledge comes from over 170 years of family history along with an undergraduate and graduate degree in botany coupled with years of teaching at both SUNY-Buffalo and Edinboro University, in Pennsylvania, gives you a different view to maple production. You realize it's not just about or as simple as collecting sap then boiling. It's about forest management and the science of trees. That means understanding plant species, where they come from and where they're migrating to.
"Those patterns matter when one considers threats to maple production like climate change and invasive species. Climate change and invasive species threaten not only maples and maple syrup production, but also nearly every aspect and most native species within modern forest practice," he said.

In the early days, maple processing was a lot different from what we know today. His family used wooden buckets for sap collection. These buckets were stored during non-production season, carried down to Brown Brook, which runs through the Java farm, and placed in the water, sitting for a few days to soak up enough water to not leak during sap collection. Once ready, they carried a "sleeve" of 10 wet buckets into the woods and hung them on trees for collection.
"It was quite a process. Our records from the 1880s-1890s, show they tapped around 1800 trees. Nearly 2000 wooden buckets in the woods and you gathered from them every day," he said.

That didn't include the boiling of sap, which was an all-day affair. "You'd gather sap during the day along with other farm chores; milking cows, cleaning the barn or repairs and then boil all night. There wasn't the advantage of electricity. No steam away, no R.O. (reverse osmosis), you just boiled sap night and day. With no mechanical pumps it was all gravity driven and usually done by the light of one small oil lamp hanging over the evaporator which for my family was a monster at five feet wide by 14 feet long. Bigger than anything I've ever had here."
Modern Techniques
Today's process to collect sap for boiling has come a long way over carrying frozen buckets into the woods. It's a series of miles of a wet, dry tubing system entwining its way throughout their acres of property collecting sap.
"All this tubing is on grade, suspended by trees, posts or tied back, with about seven taps per 70 feet of collection lines. We try to not do more than that," he said.
But with those lines comes costs and maintenance. Eric jokes "The deer and squirrels keep us very busy. Add in winds storms and every branch which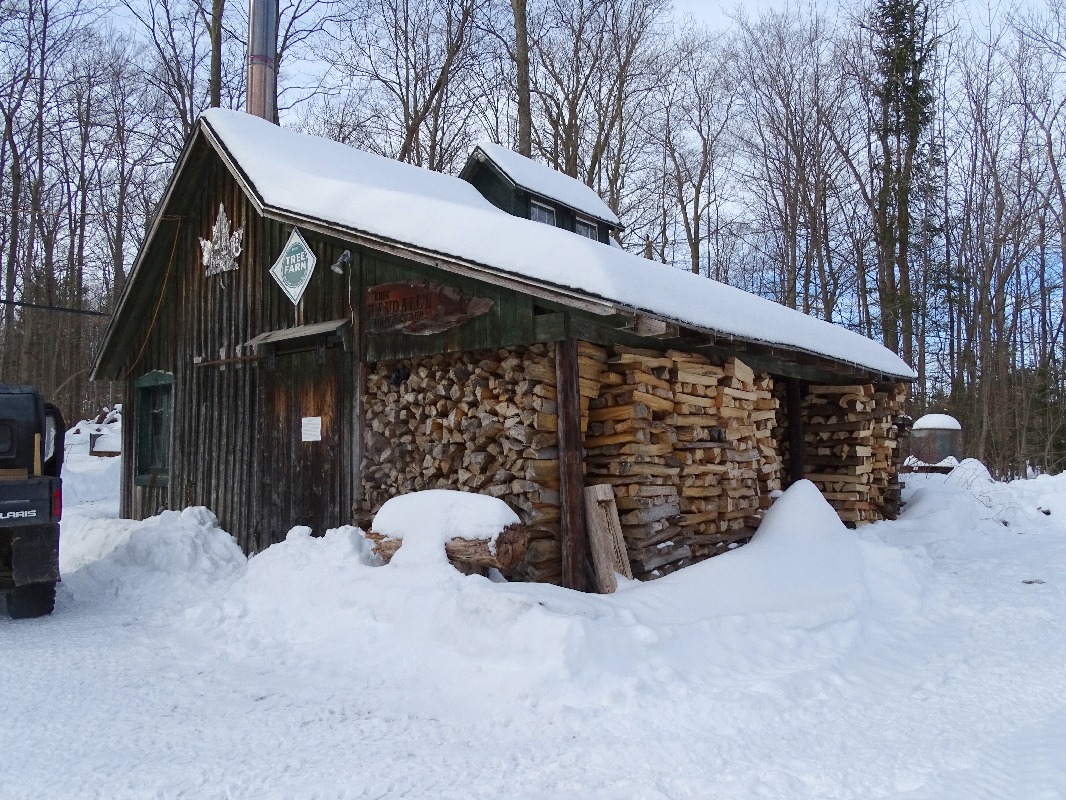 falls has got to hit a line. It's magnetic." Deer and squirrels are only minor problems when you get into cost, climate change and invasive species.
Costs have played a major role in maple production over the years. "My ancestors used to get nine cents a pound for maple sugar, and generally you can make eight pounds out of a gallon, so they earned $.72 a gallon. For comparison, syrup sold for about a dollar a gallon during WWI or $3 after WWII, which was a lot of money, but nothing compared to now," Eric said.
By Eric's estimates, their current evaporator, which was built to utilize "waste" steam to hasten evaporation along with R.O, would cost somewhere around $45,000. While most modern evaporators use fuel oil or gas, the Randall's burn wood and their rig routinely uses about a quarter ton of wood every 17-18 minutes with a total of around 14 full cords a year. In the sugarbush, food grade sap tubing costs about $.50/per foot and each dropline is estimated at $7.50 each.
Climate Challenges
While costs are an issue, climate change and invasive species are even bigger. "Climate and maple syrup can't be separated, to be honest. You cannot have maple syrup without the climate we have in what I call Atlantic North America. Nowhere else on earth is there the semblance of species of trees that provide sap we can utilize," he said.
The region Eric calls Atlantic North America is made up of 18 states and provinces which goes from Minnesota down to northern Iowa, across through northern Kentucky, West Virginia, and as far north as Quebec, Ontario, Nova Scotia, and New Brunswick. It is this area which has the unique combination of trees, Black Maple, Sugar Maple, Red Maple and Silver Maple, good soil, and four seasons of weather to produce prime sap needed for maple products. But there has been a change to what he calls our seasonality.
"When you talk in terms of global warming, you cannot talk in the basis of one to two-year cycles, but I figured we were in one of these cycles where it gets colder than it gets warmer and it may take several thousand years to change, but we've seen a change. In a short time. I've been here since 1975 and it was uncommon for us to have those jags of 60-degree temperatures in February and March, which really knocks the daylights out of our sugar production."
Rainstorms, early flooding, and warmer weather has increased over the past 15-20 years and when you add all that up "The progression of climate change becomes very real." With the evident change in climate areas like Pennsylvania, northern Ohio, southern New York or even the Catskills are having a tough time with maple production. Add in the natural migration of maples looking to survive in an ideal cooler climate and you have big issues.
"I worry about how much warmer we are here. The Adirondacks will make syrup two weeks longer than we will. I cannot make syrup much beyond the fifth or sixth of April. My grandparents didn't even think of tapping until the first of March and have records of making syrup one year through May. Granted it wasn't very good syrup, but it was May. Now, if we don't tap in early February, we'll miss a good third to quarter of our crop."
Warmer Temperatures and Invasive Species
Currently, the two most troublesome pests are the Asian Longhorn Beatle and Gypsy Moth. "The advent of international travel and global transport has introduced so many new insults to our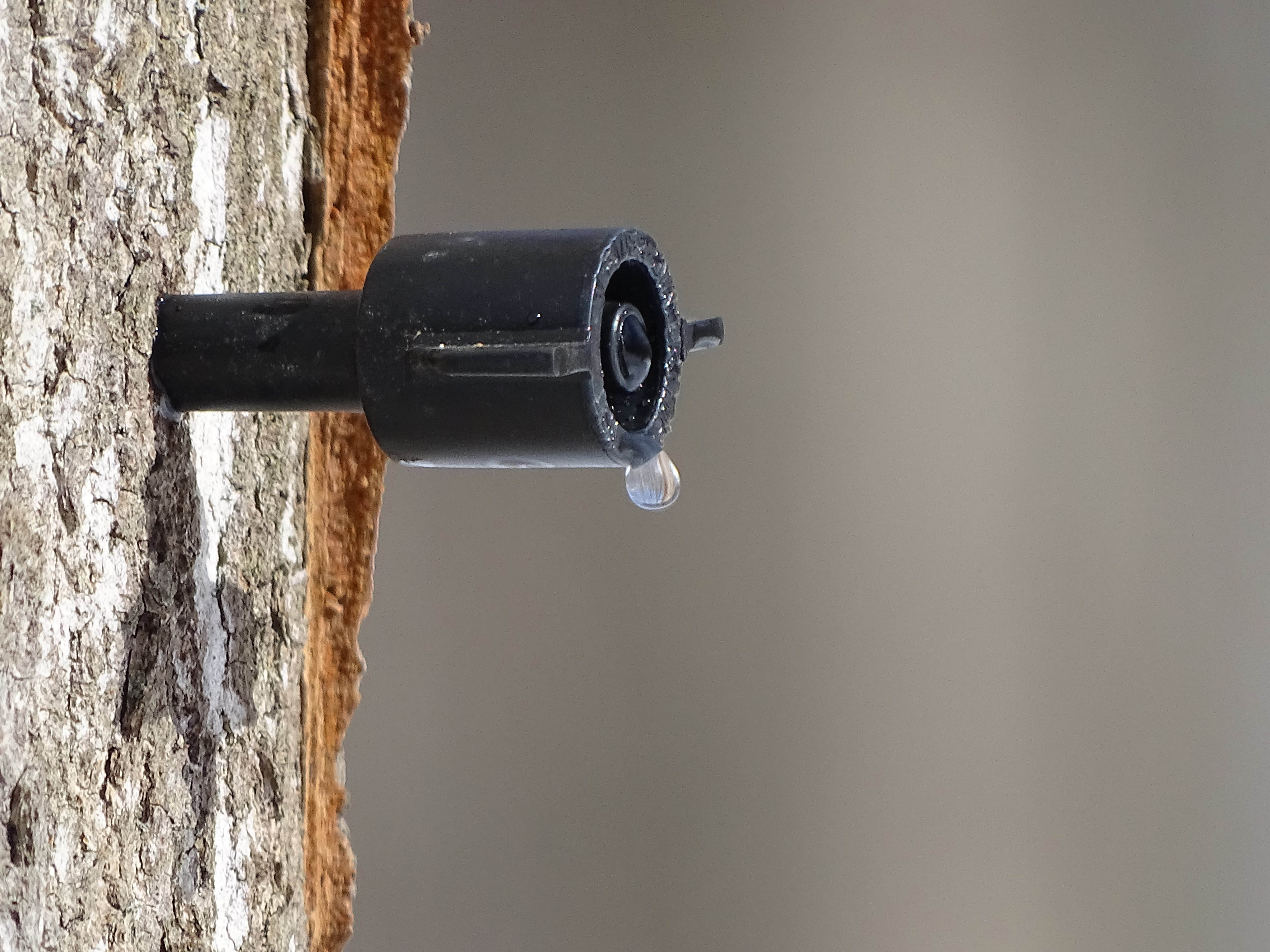 natural ecosystem. 50 years ago, you didn't have anywhere near the impact from invasive pests now impacting our woodlots or crops that we see today," he said.
All maple producers must learn to adapt to climate change, protecting their trees from pests while practicing sustainable forestry. It's about taking what has been passed down to you and adapting it to your needs for today and the future. This is done in the hopes of preserving a family history or providing a legacy for future generations because it's what farmers do. Just like those before them, you find ways to make things work.
Click here for more information on Randall's Maple Products.

Captions: (Top) Eric Randall drills a hole for a tap on his land in Genesee County. His operation and many others will be a part of the return of Maple Weekends this year. (Middle) The sugar shack which houses the Randall's evaporator and is host to guests during Maple Weekend, on their Alexander property.