Nationwide Opens 2021-2022 Search for New York's Ag Educator of the Year
Nominations for the 2021-2022 Golden Owl Award are now underway and will close in New York on Nov. 1, 2021. Following the nomination period, a selection committee will determine eleven (11) state finalists, who will receive an individualized plaque and $500 to support their agriculture programs. A state finalist will then be chosen as New York's Golden Owl Award winner and receive the coveted Golden Owl Award and a $3,000 Nationwide-funded cash prize. To nominate a teacher or learn more about the Golden Owl Award, visit GoldenOwlAward.com.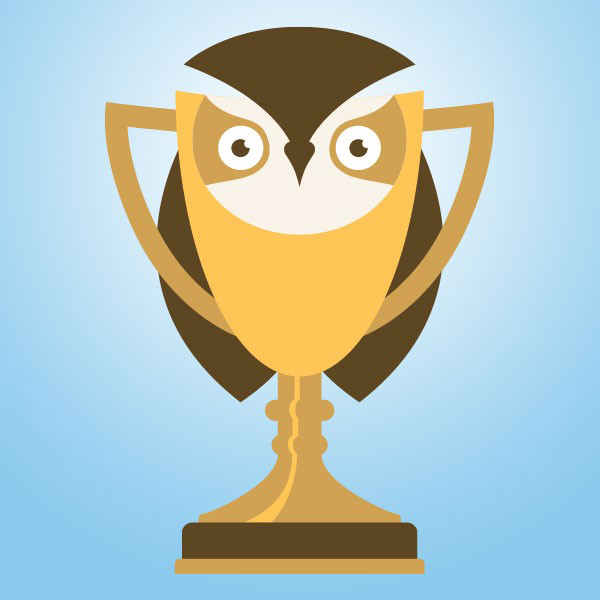 "Each year, we receive hundreds of heartwarming nominations describing the incredible impacts agricultural teachers are making in their communities," said Brad Liggett, president of Agribusiness at Nationwide. "We're excited to honor more deserving teachers in 2022 and encourage students, parents, fellow teachers and others to nominate their favorite agricultural teachers today."
Educators serve a critical role in preparing future generations for success. They also devote immeasurable time, and often their own resources, to help students pursue their passions. As the number one insurer of farms and ranches in the United States1, Nationwide recently recognized 11 New York teachers as finalists for the 2020-2021 Golden Owl Award®. In partnership with the New York FFA and the New York Farm Bureau, the insurer recognized Elizabeth Foote at Greenwich High School as New York's 2020-2021 Ag Educator of the Year.
"As a company with deep roots in agriculture, we recognize the essential role agricultural teachers play in their communities and for the future of the industry," Liggett said "We're proud to recognize the incredible work of teachers like Elizabeth Foote to make a difference for their students and communities."
Foote was formally recognized as the Golden Owl Award grand prize winner during the 2021 New York FFA State Convention. In addition to the title of New York's Ag Educator of the Year, Foote received the coveted Golden Owl Award trophy and a $3,000 Nationwide-funded donation to further Greenwich High School's agricultural education efforts.
Nominations described Foote as hardworking, dedicated and well respected within the agricultural education community. One nomination read, "Mrs. Foote is truly the reason I am where I am today – and I know hundreds of other people will say the same. She pushed me to try things out of my comfort zone and was the reason and motivation behind me becoming a NY state FFA officer." Another one stated, "Mrs. Foote has a unique way of making every child feel welcome in her classroom, whether you are from agriculture or not. Students from all walks of life have chosen to pursue careers in agriculture because of her. She has more passion for agriculture and getting young people involved in it than anyone I have ever met
Nationwide support of agriculture community
Nationwide supports the future of the agriculture community through meaningful sponsorships of national and local organizations. In conjunction with the Golden Owl Award, Nationwide is donating $5,000 to each participating state's FFA, including the New York FFA, to further support the personal and professional growth of students, teachers and advisors alike.
The Golden Owl Award is the result of a partnership between Nationwide, the California FFA, California Farm Bureau, Illinois FFA, Illinois Association of Vocational Agriculture Teachers, Farm Credit Illinois, Indiana FFA, Farm Credit Mid-America, the Iowa FFA Foundation, New York FFA, New York Farm Bureau, Ohio FFA, Ohio Farm Bureau, Pennsylvania FFA, Pennsylvania Farm Bureau and Compeer Financial.
1 Source: A.M. Best Market Share Report 2020
About Nationwide
Nationwide, a Fortune 100 company based in Columbus, Ohio, is one of the largest and strongest diversified insurance and financial services organizations in the United States. Nationwide is rated A+ by both A.M. Best and Standard & Poor's. An industry leader in driving customer-focused innovation, Nationwide provides a full range of insurance and financial services products including auto, business, homeowners, farm and life insurance; public and private sector retirement plans, annuities and mutual funds; excess & surplus, specialty and surety; pet, motorcycle and boat insurance. For more information, visit www.nationwide.com. Follow us on Facebook and Twitter.
Nationwide, Nationwide is on your side, the Nationwide N and Eagle are service marks of Nationwide Mutual Insurance Company. © 2021