A Sustainable Approach to Agroforestry Integration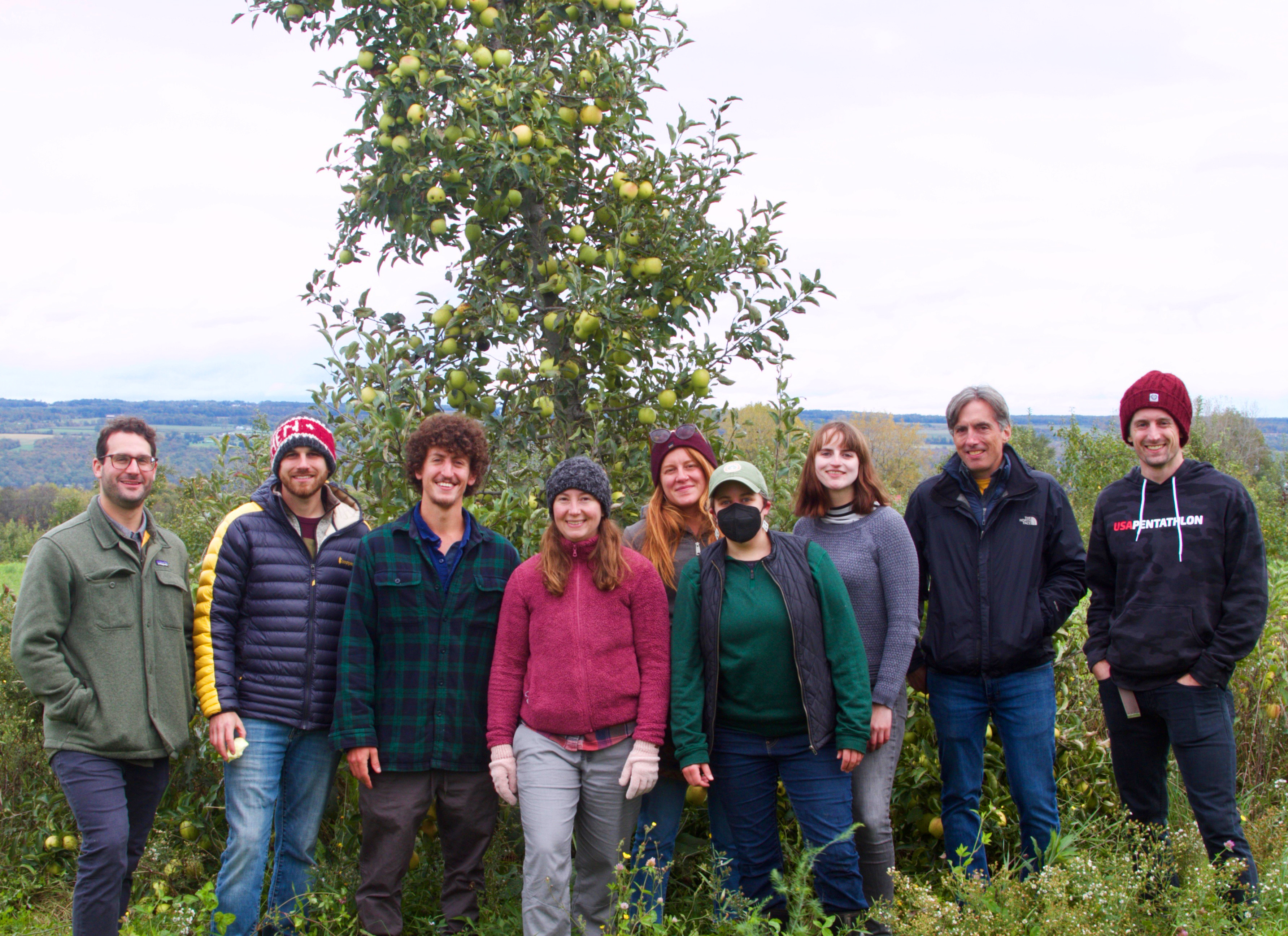 By Lindsay Wickham
Senior Field Advisor
Propagate Ventures, featured in the December issue of Grassroots as the new member from Tompkins County, was a semi-finalist in the 2021 American Farm Bureau/Farm Credit Ag Innovation Challenge. They traveled to Atlanta for the AFBF Annual Meeting and the finals of the competition against nine other start-up businesses that are also pushing the envelope for ag innovation and development across the country.

Unfortunately, the company did not place in the competition. Fortunately, they "belong" to us, and we couldn't be prouder to have them represent NYFB, as they are a unique business with a very admirable goal and direction that looks at the big picture of not only U.S. agriculture and agroforestry, but the planet and food system as one entity. As stewards of the land, Propagate Ventures is keeping agriculture sustainable for many generations to come.
Ethan Steinberg and Jeremy Kaufman came out of the University of Miami (Ohio) where they met on the second day of their college careers on a disc golf course.

After college, they worked with start-up businesses and other projects across the country, not necessarily ag-related. In a sign of things to come, Ethan was part of the Super Bowl 50 Sustainability Initiative.
Harrison Greene, aka Harry, came out of the University of Vermont with an eye on an Olympic berth in the pentathlon. Upon missing that dream, he went back to Vermont to get a graduate degree in his other passion, tree crops and sustainable agriculture. On his Team USA page, it mentions such interests and that his favorite food was anything he could grow himself (another omen).

All three had similar passions about not only healthy, nutrient dense foods, but the impact on the soils, environment, and the globe. They all shared this same v ision of how to build ecologically healthy landscapes that could supply equally healthy food. At that time, the mid 2010's, the new buzz words in agriculture were soil health, regenerative ag, sustainability, and agroforestry, all right up their alley. As they traversed the countryside across the US, they asked themselves how can they have an impact. The now friends put their heads together and launched Propagate Ventures, specializing in agroforestry, in 2017.
As Ethan put it, "When we first started thinking about it, if we demand healthy food we should also demand really healthy landscapes and ecosystems. We looke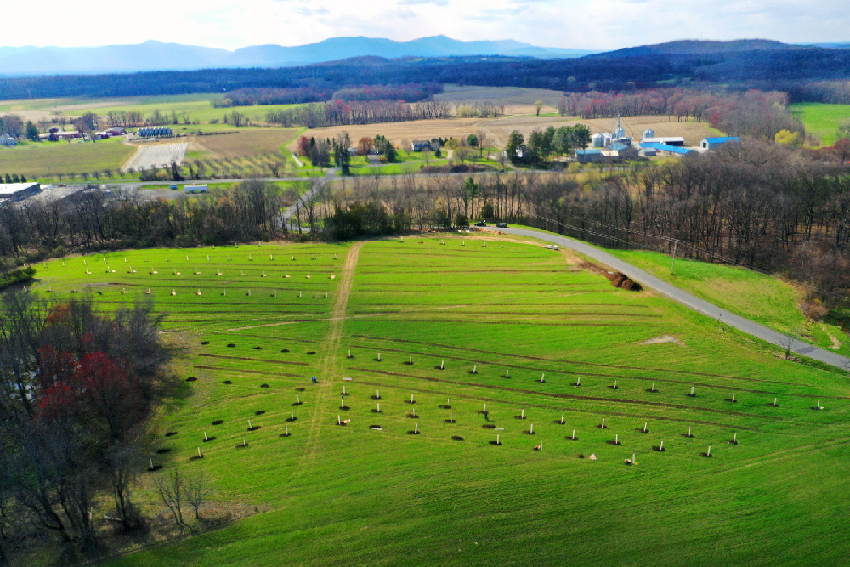 d at the bottlenecks of regenerative agriculture and realized that trees are an important pillar in the ecosystem that are currently not being addressed. So we asked: how can farmers and producers have an opportunity to utilize trees as part of the regenerative agriculture toolkit?"
Propagate Ventures is a company like no other I have ever seen, with a fresh approach to all those buzz words mentioned above. Where we traditionally think of agroforestry as moving agriculture into a woodlot or forest, their idea is to move the forest, woodlot, or tree crops onto the farm, integrating and growing tree and bush crops, biomass, or other fast producing wood products within what we consider our traditional ag crops. This is a multi-faceted approach that covers several important issues and reasons. The efficient use of our land in terms of space (vertical farming per se'), increase revenues per acre, and helping the environment through carbon sequestration and soil health to name a few.
Propagate Ventures was founded to help folks set up, retrofit and/or add efficiency to their ag businesses, all while keeping an eye on the environmental impacts and benefits. As Ethan put it, "Our role is an enabling one, we're focused on enabling more services, businesses, and stakeholders to get involved in this growing industry." They use both physical and analytical means to serve their clients. On the analytical side, they have developed a proprietary software program known as Overyield. The program can map out fields to the inch with current and potential crops, and project input and labor costs as well as yields and revenues. It is cutting edge technology that is reviewed and updated to keep with current conditions and available technology.
On the physical side, Propagate Ventures is a full-service provider for their clients, if need be, with equipment needed to get the job done. They also now have a "home farm", located near Trumansburg in northwest Tompkins County. It is a working farm, mostly for research and development, where they practice what they preach, but also keep a nursery of varieties of the different and unique fruit, nut and other trees for their positive genetic qualities for future use either in breeding or propagation for current and future jobs. A database of specialized nurseries across the US also keeps them well informed as to what is out there. They currently are working in 13 states representing over 40 farms and over 20,000 acres.
Some of their projects include planting fruit or nut trees with wider spacing to allow cropping in the alleys, or growing willow biomass to be used for silvopasturing of cattle. Also, working with riparian buffers of any of the above while improving water quality in streams and gaining a revenue source, planting cider apple trees among an asparagus crop, using black currents anywhere and everywhere. They are part of the movement to bring back the chestnut trees. If you can imagine it and it involves trees, Propagate Ventures can probably make it happen.
The company has shown very steady growth since its inception almost 5 years ago and it is picking up steam each year, as word gets out of their great work. Their staff has tripled from the original 3 of Ethan (CEO), Jeremy (COO) and Harry (CIO) to their current 9, which includes a coupe of software engineers. They work with several organizations, including the Nature Conservancy, Terra Genesis International, the Regrarians, and the Buckminster Fuller Institute. They have a board of 5 advisors and a committee of 9 strategic advisors covering all aspects of technology, finance, and agriculture from every corner of the country. I think they are serious about their mission and goals!
Their clients run the gamut of the agriculture, agroforestry industry and beyond, from existing dairy, vegetable and fruit farms to landowners looking for new income streams from their fallow land or just wanting to help out with the environmental movement for the good of the land and the planet. With the environmental movement so strong, they have a solid investor base that can help fund these projects and aid the landowners that want to do the right thing sustainably and morally but like most in the farming community are operating on small margins.
As I interviewed Ethan and Harry about Propagate Ventures, several things really came to light. Not only were they using all the hot buzz words that any good marketer would use, but they actually meant everything they said and truly believed in all of it and truly want to do their part in not only saving the planet, but also pushing certain aspects of agriculture in a new direction that is sustainable into the future. As much as we would like to pair those words, sustainability, and agriculture, it has been a difficult task especially as of late. The better part of the interview, as we got to know each other a little, is that they are really good guys, humble in their work, and driven to succeed for themselves, agriculture, and the environment. They see the big picture, not in pieces but as an integrated organism. Perhaps if more people stepped back, looked around them and considered things that way, we would all be better off… and sustainable.
Caption 1: The Propagate Ventures team, from left, Ethan Steinberg, CEO/co-founder; Ranan Sokoloff, ag project manager; Jeremy Kaufman, COO/co-founder; Lisa Storey, senior software engineer; Mandy St. Hilaire, project resource manager; Audrey Epp Schmidt, director of business development, Savannah Baron, senior software engineer; John Burkhardt, director of software; Harry Greene, CIO/co-founder.
Caption 2: A chestnut/black currant alley cropping in the Hudson Valley. Below: Chestnut/black currant alley cropping while making hay in the Hudson Valley
Photos courtesy of Propogate Ventures