A NY Veterinarian Leads the Way in Advocacy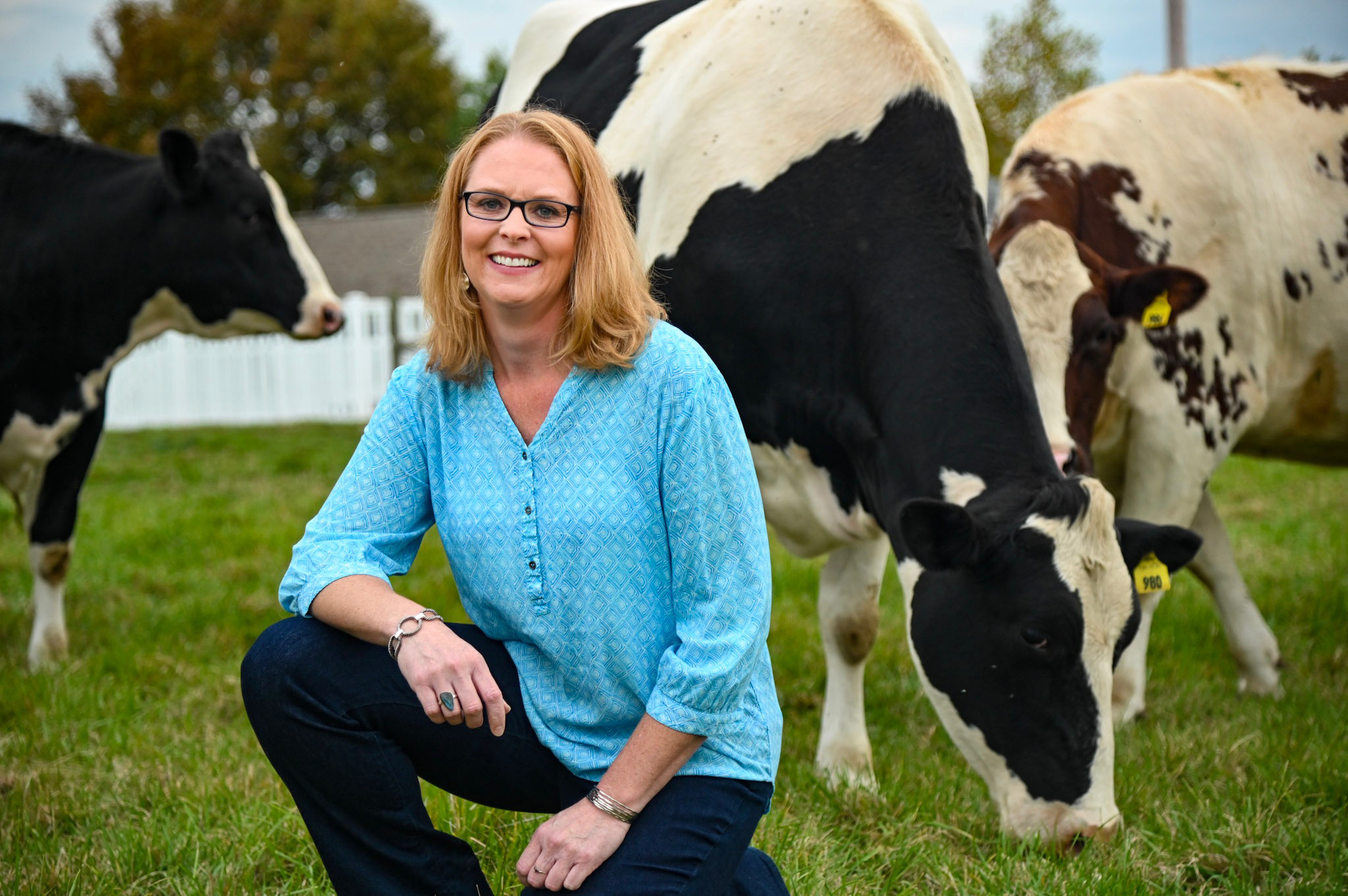 NYFB Director of Communications
"Once a dairy farmer, always a dairy farmer." That's how Carie Telgen thinks of herself, in spite of her accomplished career as a large animal veterinarian serving the dairy industry in New York State and beyond.

She relayed that to a staff member while meeting with Sen. Gillibrand's office. While she hasn't milked a cow in 15 years, Telgen says it is still central to what she does as a veterinarian.

"Even though my role has changed, if we do not have a dairy industry to serve then my veterinary license does me no good. To me it still very much impacts my daily life," she said.

Telgen grew up on a Vermont dairy farm and received her undergrad in Animal Science at Cornell before attending vet school at Purdue University. She worked as a veterinarian in the North Country for a few years and then joined Battenkill Veterinary Bovine in Greenwich. She bought into the practice as a partner six year ago. She balances that job with also serving as a tech services vet for Diamond V, a feed additive company. She works as a consultant helping clients with their milking parlor, animal nutrition and more.

It is her role with the American Association of Bovine Practitioners that really has given her a new mission in the industry. The 39-year-old is in her second year as president of the professional organization, the youngest person to hold the title.

"The primary responsibility is continuing education, but advocacy is increasing in the amount of time we spend and being more aware how it is affecting our members," said Telgen.

And there are many issues facing dairy farms and her role as a veterinarian. Perhaps the biggest are efforts to greatly restrict or even eliminate the use of antibiotics in caring for animals. Telgen has become passionate about the topic. She regularly speaks to lawmakers and groups about the issue across the country. This includes here in New York, attending a press conference two years ago that proponents of a ban were holding at the capitol in Albany. She worked with NYFB and others to offer a counter point of the impacts it would have on animal health should medical care be legislated. She said there are few options for large animal vets.

"Animals would suffer if we did not have that as part of our toolbox. We continue to do much better in use and environmental management," said Telgen. "Antibiotics are not a band aid, but when an animal is sick and they need that antibiotic, we need it available. That is the doctor's call to make."

She added that her profession is fully aware of antimicrobial resistance and what that means for human health. Which is why she says they are used judiciously on the farm, but she is frustrated that those opposed to their use don't want to listen, but rather take one more step to doing away with animal agriculture.

"We just have incredible expertise within our organization that helps us deal with some of this stuff and try to bring some common sense and logic into government. For them to realize what actually takes place on farms," she said.

There are issues in other states that are looking to impact animal agriculture as well that AABP are involved in, including in Oregon where a measure is looking to declare artificial insemination of an animal as sexual assault.
Meanwhile, she remains busy within Farm Bureau. She is the treasurer of Washington County Farm Bureau and just began serving on the AFBF Animal Care Committee. She also volunteers her time on the New York Animal Agriculture Coalition Dairy Cow Birthing Center Committee.

While she may think of herself as a dairy farmer first, dairy advocate is another suitable title.

"I was never political which I find interesting that some of these topics that we learn about really get me going and get me fired up. I would say a lot of it stems from my passion in agriculture," said Telgen. "If we don't stay on top of this, somebody will be making decisions for us, and we will have nothing to do but ride along."