NYFB Member Wins Master Distiller title on Discovery Channel's 'Moonshiners'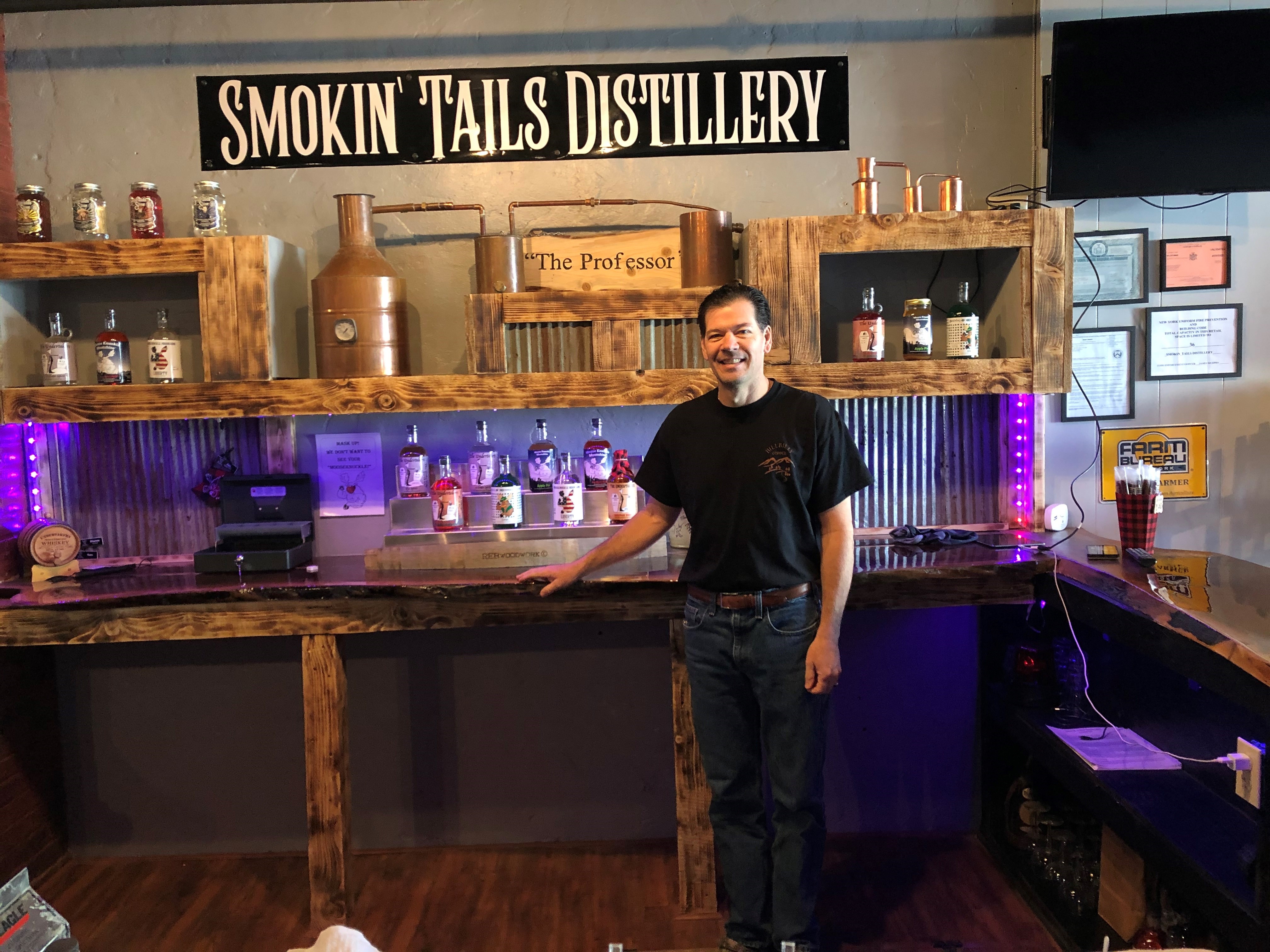 by Mark James
NYFB Field Staff
Shortly after purchasing a funeral home in Phelps in 1995, Peter Cheney got a call from a friend asking if he would drive him to Naples,
N.Y.to pick up some grape juice to make wine. Once the juice was delivered, his friend asked him to add sugar and yeast to the juice.

When Peter asked what was next, his friend told him you just made wine. That's when he started making his own wine. Peter added, "And then it wasn't long after he said to me, 'Hey have you ever had Grappa?'"

"'What's Grappa, I said?'"
"'It's Concord wine you run through a still."
I said, "Really, does it taste like grapes?

His friend said, "Yes, just like grapes."

"I thought that was pretty cool so I built a one gallon water distiller and made a still out of it and made Grappa and it was the worst stuff I ever had." He went on to say, "But just watching that process, I was hooked."
Peter started venturing out researching the process and different recipes. This was prior to Google, so the search process was rather intensive. He did his first corn mash recipe and that little one gallon distiller gave him half a jelly jar of liquor. Over time hegraduated to the five-gallon system still experimenting with recipes.
Twenty two years later the opportunity came up to compete on Discovery Channel's "Moonshiners."
Cheney recounted his journey to appear on the show, "I'm on a bunch of private groups on Facebook for moonshining and I happened to see this thing that said 'If you think you have what it takes.'"
The audition was for "Moonshiners." While reluctant to enter the contest, Peter's wife Sharon encouraged him to enter.
Peter continued, "So I decided, I've been a funeral director for 25 years and everybody knows who I am, so I sent my information in and they called me Monday morning and the rest is history."
He has always tried different ingredients and has never followed the traditional corn liquor recipe. Cheney began adding barley, malted barley, malted rye. At the suggestion of his malt producer, he added triticale.
Peter commented, "I am surprised other distillers are not using triticale. It adds citrus and floral notes to the liquor. He ended up using triticale in his recipe that aired on the show along with corn, rye and barley.
"It was December 2019 when I got on the show and I competed against Casey Flint from West Virginia and Johnny Griffiths from Alabama."
Peter toted 150 pounds of grain to Tennessee. In the end, the hosts of the show declared Peter the winner and awarded him the title of Master Distiller for his Moose Knuckle Moonshine. The show aired on March 10, 2020 and was titled "American Whiskey".
Peter and Sharon Cheney, along with partners Chris and Lisa Orlando, had already been discussing opening a distillery in the building Peter's brother owns in Phelps.

Peter commented, "The show gave us that boost to say, let's go for it. It's been overwhelming how much support we have had."
During the pandemic, Cheney and his partners renovated the building and finally opened Smokin' Tails Distillery to the public in January 2021.
In addition to their award-winning Moose Knuckles Moonshine, the distillery also makes cinnamon, peanut butter and apple pie moonshines; bourbon, and vodka.