Palladino Farms Ready to Host Empire Farm Days
by Brooks Brown
NYFB Assistant Director of Communications
Onondaga County will get a big boost to its economy in early August with the return of Empire Farm Days to Palladino Farms in Pompey. The event, previously held in Seneca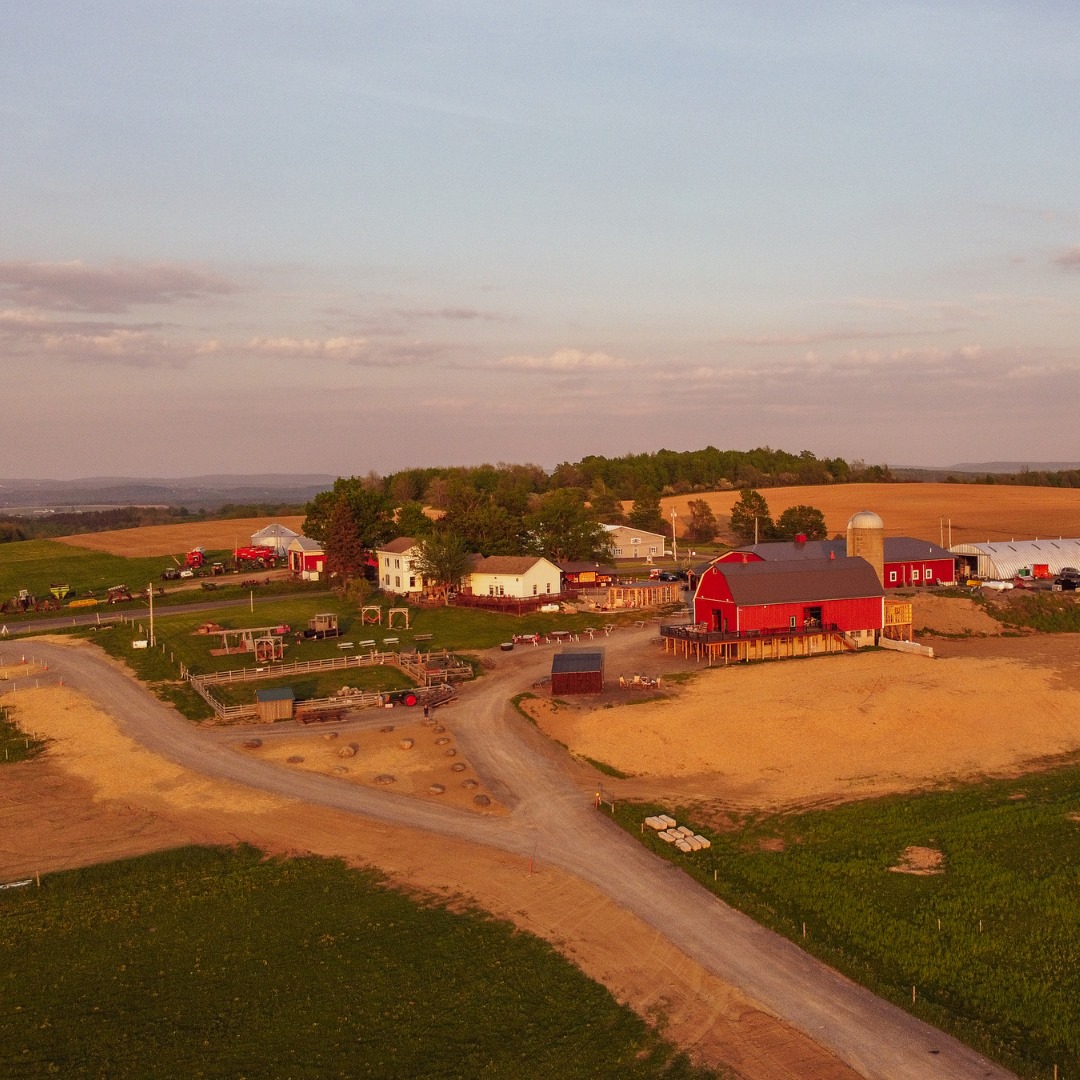 Falls at the Lott Farm, was hosted by Palladino Farms from 1978-1980, and again in 1986 and 1987.
The event is scheduled for Aug. 3-5 and will feature traditional exhibits as well as new features this year.
Empire Farm Days was purchased by Lee Newspapers in January 2020 with the intent of updating the trade show with more hospitality and attractions. Dan Palladino, who co-owns the farm, said Lee Newspapers was attracted to the event space recently built on the farm as well as its other amenities.
The Palladinos run a versatile operation. They raise between 45 and 60 Herefords and Angus mixes; grow organic corn; have a small petting zoo with horses, poultry, and goats, and have a small donkey enclosure. There is an on-farm café, a farm store, and Heritage Hill Brewhouse – a full-scale restaurant and brewery taproom that's located on land that was previously the location of a farm equipment company.
During the pandemic, the family built an event space that allowed customers to watch the sunset in a socially distanced drive-in setting. It became a popular local outing when there was little else available at the time.
Palladino, a NYFB State Board director, said the diversity of his farm's layout is what drew attraction from the event's owners.
"Summer farm shows are always a challenge because of the weather and often the location. The weather can be hot and dry or hot and wet and accommodations can be miles away. With choosing Palladino Farms as a location for the next several years, we are able to offer many conveniences that are not normally associated with a summer farm show," said Bruce Button, Vice President of Lee Newspapers in a press release posted on the empirefarmdays.com website.
More than 80 acres of the farm will be dedicated to the 2021 Empire Farm Days. The three-day trade show, the largest of its kind in the Northeast, usually attracts around 25,000 visitors and draws 400 vendors. The event will continue to showcase farm equipment, services, and products. This year it will have the addition of craft beer features, a tractor pull, a skid steer rodeo, ride and drives, and other audience attractions, Palladino said.
Palladino is excited about the event moving back to his family's farm and Lee Newspaper's plans updating the format. "Their whole plan was to bring more hospitality to the event and show the evolution of farming in New York. It will appeal to a broader group — a celebration of the diversity of agriculture," he said.
Palladino Farms' contract to host Empire Farm Days runs through 2029, with five-year optional extensions.