Reflections on Serving on the AFBF P& E Committee
by Patti Fisher
Former AFBF Promotion & Education Chair and NYFB Promotion & Education
Committee District 7 Representative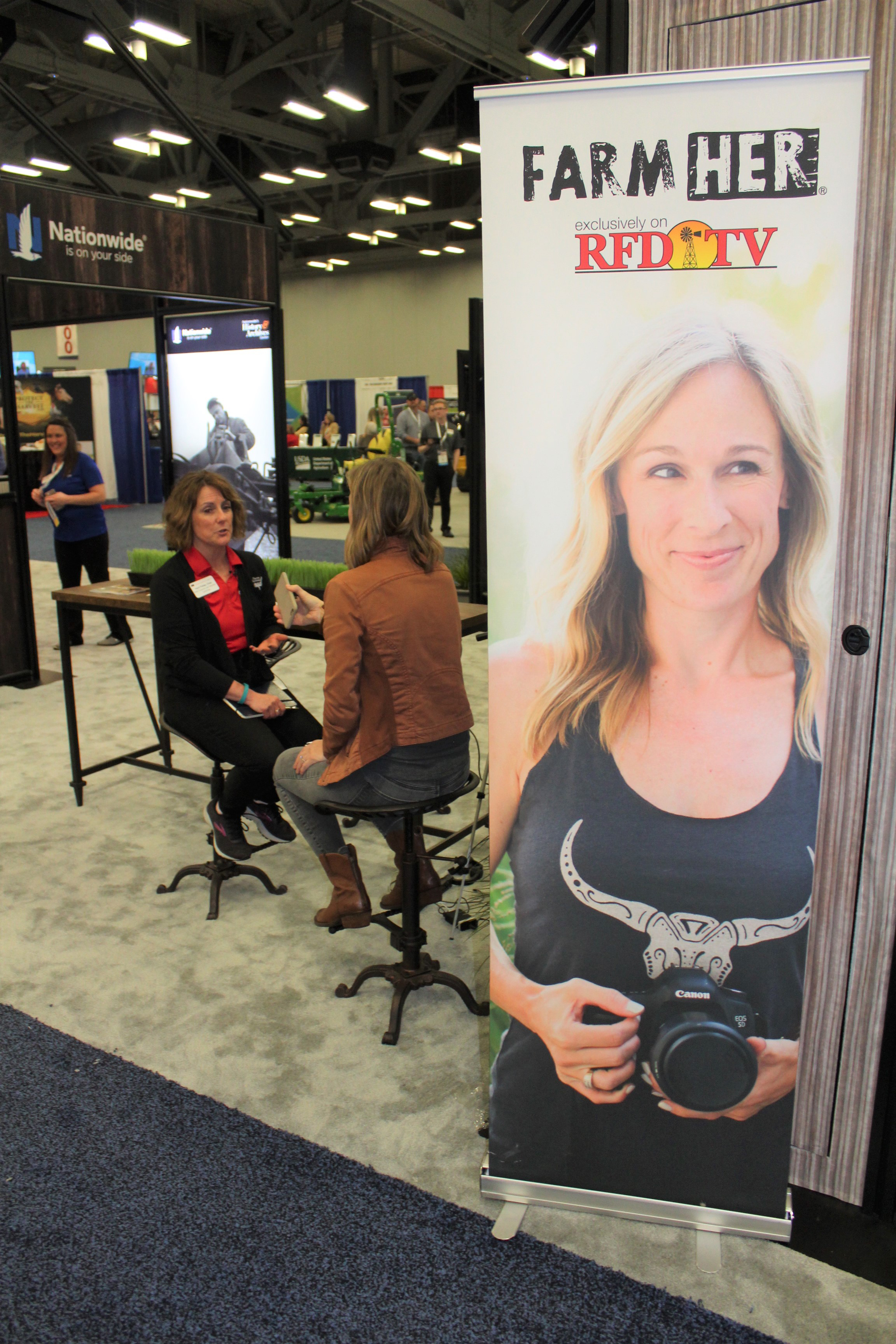 As I reflect on the last three years that I have had the privilege of serving on the AFBF Promotion & Education (P&E) committee, serving as chair for the last two years, three things come to mind:
1.) I am so proud of what the AFBF P&E committee has accomplished together.
2.) I have enjoyed working with all of the committee members and learned about agriculture in the different states and regions of the country that they represented.
3.) The experience of serving on a national committee has helped me grow in ways I never imagined.
I am appreciative of the opportunities that pushed me out of my comfort zone.
A few of the highlights were:
• I traveled to Washington, D.C. in July 2019 to work with AFBF staff and attend the AFBF board meeting. Robin Kinney, AFBF support staff for P&E, had an agenda full of opportunities for me. One opportunity that was particularly challenging for me was a TV interview with RFD - TV on the need for accessible broadband in rural areas. I was nervous since I had only done one TV interview before, but I thought, "No big deal they will edit out my mistakes. I am looking for new experiences".
Once I got to D.C., I found out that I misunderstood, the interview was live -- yes one of the first interviews I did as chair was going to be live on TV. So now I was terrified, but Robin and the staff were patient and worked with me, so I felt very prepared, still scared but it was a great experience. I am so glad they encouraged me to do it.
• While in D.C. I was able to talk with state presidents about Promotion & Education and share what the national committee is all about.
• I was invited to speak at the opening press conference for the AFBF Annual Convention in Austin, Texas with AFBF Vice President Scott VanderWal and the chairs of the Women's Leadership and Young Farmers & Ranchers Committees.
• David and I recorded a fireside chat podcast with AFBF President Zippy Duvall.
• I recorded a FarmHer podcast.
The AFBF P&E committee began the Amplify Agriculture webinar series and continued to provide training for members throughout COVID. As we pivoted to virtual offerings, it was challenging but the members rose to the challenge.
Currently there are 15 states with qualifying P&E committees: New York, Pennsylvania, Massachusetts, Vermont, Delaware, Michigan, Illinois, Missouri, New Mexico, Wisconsin, North Dakota, Montana, Idaho, Utah and Nebraska.
Ten of those states are represented on the AFBF P&E committee: New York, Massachusetts, Michigan, Missouri, Minnesota, Wisconsin, North Dakota, Idaho, Utah and Nebraska.
As chair, I met individually with 12 of the 15 P&E state committee chairs and staff coordinators to get to know the needs of their state and how the national committee can support them. Those I met with are a dedicated group of Farm Bureau members and staff who are passionate about what they do. Many of the needs identified are the same; finding ways to communicate accurate agricultural information to the public. Their focus issue may be different depending on where they live and farm.
As I pass the gavel to Stacey Lauwers from Michigan, the new AFBF P&E chair; I know the national committee will continue to make a difference for agriculture. Stacey is beginning her third year on the AFBF committee and brings a wealth of experience from her state committee work. It has been my pleasure to chair this committee and work with such a dedicated group of volunteers, each with a unique set of skills and talents. Since my term on the AFBF P&E Committee ends, March 2022, I am looking forward to continuing our work. This committee exemplifies what Farm Bureau is about: finding your passion and educating the people we feed.
If you would like more information on how to become involved in the Promotion & Education Program, email: proed@nyfb.org.
Photo caption: Patti Fisher records a FarmHer podcast with Marji Alaniz in January 2020 at the AFBF Convention in Austin, Texas.