NYS Announces Pop-Up Vaccination Sites for Farmworkers
G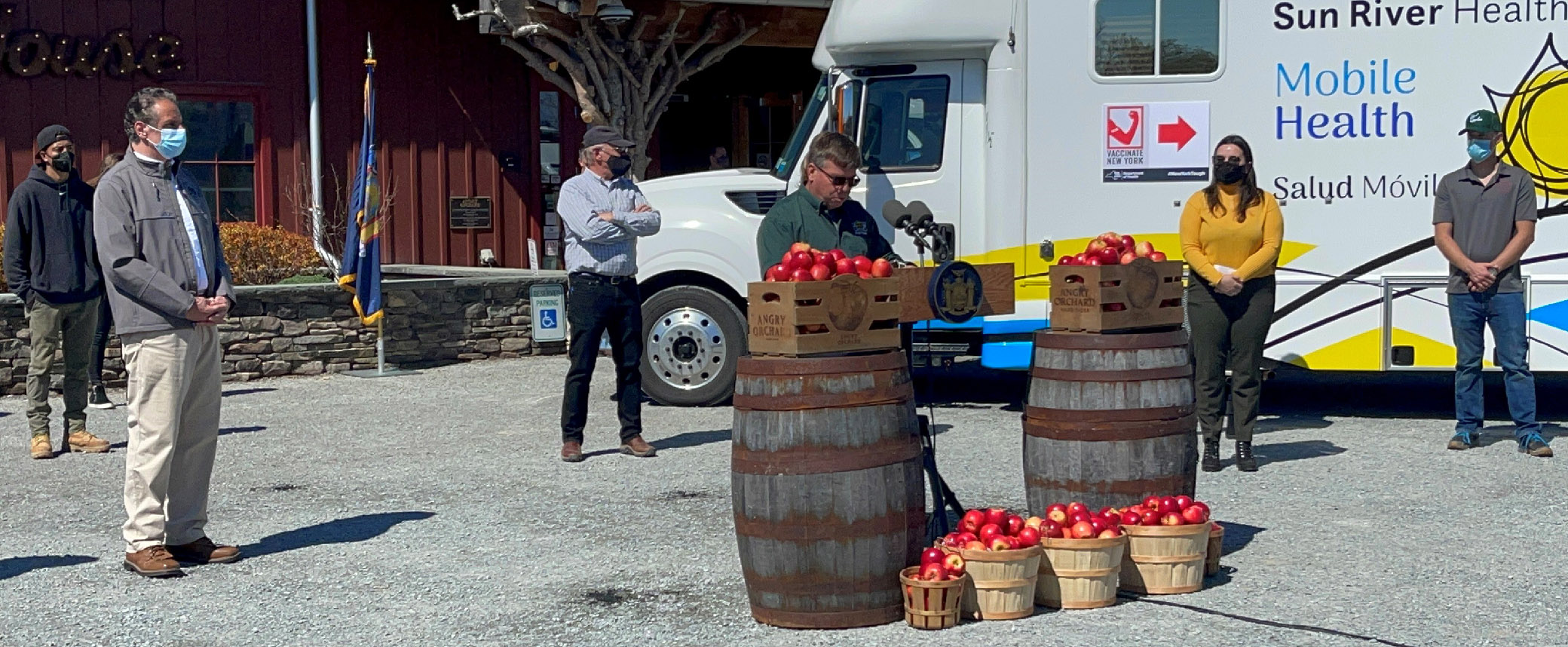 ov. Cuomo announced today that New York State is partnering with federally qualified health centers and local health departments to bring pop-up vaccination sites to farms and food production facilities. The announcement was made at Angry Orchards in Orange County and included the state providing 500 doses of the vaccine to Sun River Health to begin vaccinating workers at the orchard and other facilities beginning April 21.
New York Farm Bureau participated in today's event, represented by Chris Kelder, Ulster County farmer and state director in the NYFB board.
"Protecting our employees, keeping the food system going, and making sure all New Yorkers had food to eat during this challenging time have been priorities of New York Farm Bureau and the farming community since day one of the pandemic," Kelder said. "We must do all that we can for the health and safety of our employees, and I am happy to be here today to support this effort to get more farmworkers vaccinated."
"We are grateful to the Governor and his team for bringing the vaccines to the farm today to make it as easy as possible. I know there are farms across the state eager to host similar clinics," Kelder concluded.
New York Farm Bureau will work with the state, migrant health clinics and local health departments to help facilitate the vaccine distribution, and we will update our members with further details.
Photo caption: Chris Kelder speaks on behalf of NYFB at today's event.