USDA Announces Grants to Help Meat Processing Sector Expand Access
NYFB Senior Associate Director of National Affairs
On Nov. 11, the U.S. Department of Agriculture (USDA) announced the investment of $32 million in grants awarded to 167 meat and poultry slaughter and processing facilities to support expanded capacity, efficiency, and help transition facilities to USDA-inspection. A long-standing issue, the COVID-19 pandemic exasperated the need for additional meat pr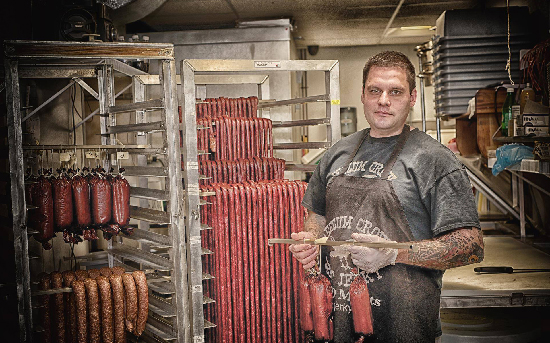 ocessing capacity in states across the country, New York included. The Meat and Poultry Inspection Readiness Grant (MPIRG) program aims to increase access for USDA inspected facilities that farmers can access to get slaughter and process meat.
Through the grant, meat and poultry processing businesses can cover the costs for improvements such as expanding existing facilities, modernizing processing equipment and meeting packaging, labeling, and food safety requirements needed to achieve a Federal Grant of Inspection under the Federal Meat Inspection Act or the Poultry Products Inspection Act.

Four meat processors in New York State were fortunate enough to receive grants from USDA to help expand, improve, and transition their facilities to USDA inspection. One awardee was D&D Meats, a veteran-owned business located in West Chazy, Clinton County. Owned by Adrien, Sharon Dutil, and their son, Shane Dutil, the Dutil's have been in the meat industry for almost 40 years. In addition to D&D Meats, which features a retail store, the meat processing side is known as Jeezum Crow Smokehouse. D&D Meats employs seven staff members to operate the custom-exempt meat processing facility as well as an additional four employees on the retail side.
"In 2017, we built a state-of-the-art processing facility, and we currently process pigs, beef, lamb, sheep, and goat, and wild game," said Shane. "We currently process five beef and 10 pigs weekly, depending on the time of the year," he added.
Through the grant program, D&D Meats will be able to transition to a new USDA inspection license which will not only increase sales options at their retail store but also could offer SDA slaughter and/or meat processing services to the local agriculture industry which is in need of such facilities.
"The grant will allow us to be more efficient and increase capacity by allowing us to purchase equipment and reallocate employee's time to different aspects of the processing plant," said Dutil. "The grant will help us reduce labor so they can focus on other aspects of the business to allow us to process more and more efficient. By becoming USDA inspected, we also feel that there would be a constant yearly flow and more stable for us as a business."
Even with the grant, Dutil will still need to additionally invest his own funds to ensure all components of the facility are able to come together. Due to delays in receiving the necessary equipment and getting the proper paperwork in place, it may take one to two years before the facility is officially USDA-certified.

When asked what some of the challenges are that meat processing facilities encounter, Shane said there are not a lot of funds currently available to assist facilities and those that are require matching funds which can be hard for processors to come up with.
"The margins can be tight for those operating meat processing facilities, and it can be difficult when a grant requires 50 percent match. This was the first grant that did not require match," said Shane. "In addition, it can be hard to find butchers and a knowledgeable workforce to work in the business."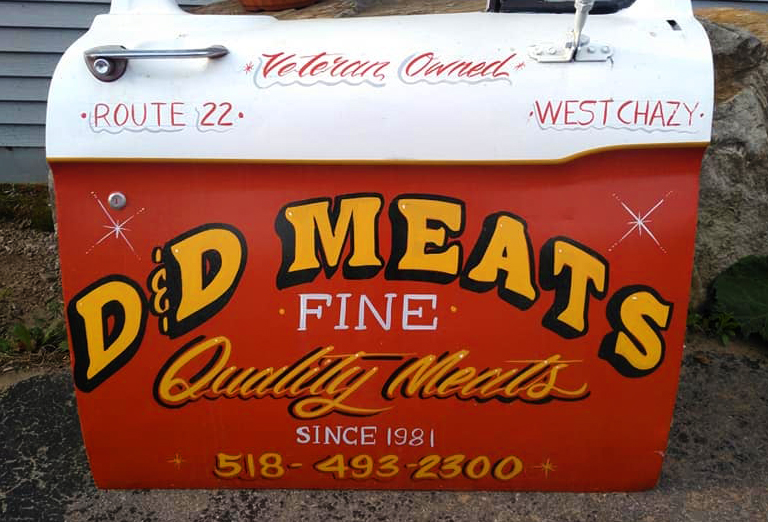 When asked what policy makers should know about providing support for meat processing in New York State, Dutil responded, "There needs to be grant and funding opportunities to help folks."
"To get in this business it cost major money. There aren't huge profits in meat processing facilities unfortunately because the overhead is too much. So many businesses like us grow little by little and then might hit a wall because we can't afford the next step where funding is needed," said Shane.

D&D Meats looks forward to serving the processing needs in the North Country and beyond.

New York Farm Bureau has policy supporting funds to help assist meat processing funds expand their operations as well as creating new processing opportunities in the state.
The other three meat processors to receive funds are Van Galder Family Farms (Alpine, NY); Hitching Post Meats (Canisteo, NY); and Church Communities NY Inc. (Rifton, NY).

The MPIRG is a new program authorized by the Consolidated Appropriations Act of 2021, and is jointly administered by USDA's Agricultural Marketing Service (AMS) and Food Safety and Inspection Service (FSIS). The program was part of USDA's comprehensive funding package to help small and very small processing facilities weather the pandemic, compete in the marketplace, and get the support they need to reach more customers.
Photo caption: Shane Dutil of D&D Meats and Jeezum Crow Beef Jerkey in his family's meat processing and smokehouse facility in West Chazy, NY.