USDA Sec. Vilsack Visits NYS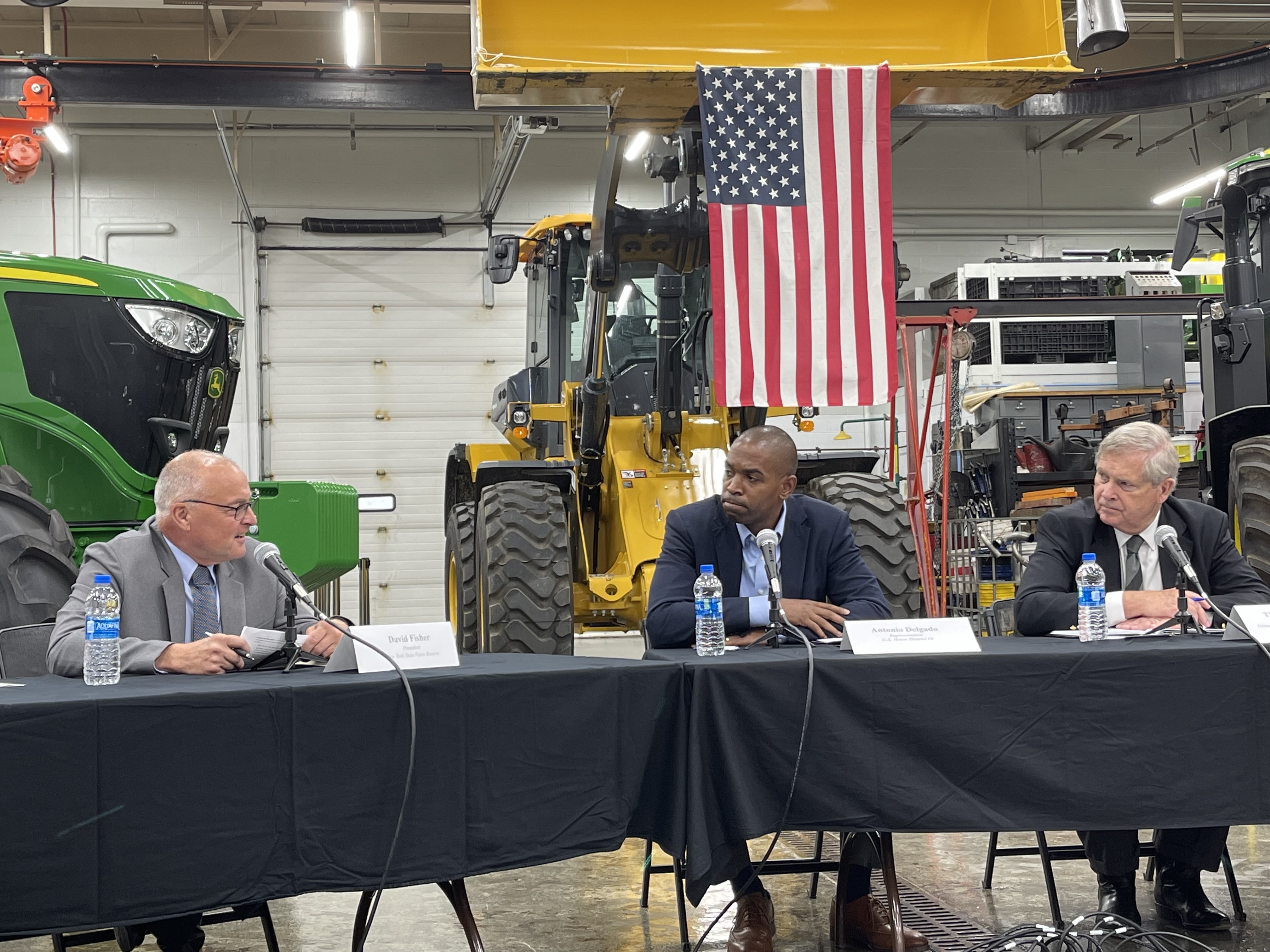 Today's forum at SUNY Cobleskill focused on the need of farm labor reform to fix a broken immigration system in this country. USDA Secretary Tom Vilsack (right) was joined by U.S. Representative Antonio Delgado (center) and New York Farm Bureau President David Fisher (left).
The following statement may be attributed to NYFB President David Fisher:
"New York Farm Bureau welcomes USDA Secretary Tom Vilsack to New York State to learn more about the state's diverse agriculture and the labor needs confronting our farms. The shortage of agricultural workers limits our farms' ability to plant and harvest crops, and care for our animals, which ultimately impacts far more than our farms, but also our state and country's overall food supply.
The Farm Workforce Modernization Act would help improve the labor situation in our state. Revisions to the federal guest worker program would address seasonal jobs and expand to include year-round needs which is currently lacking in the H-2A program. In addition, it would also support the current workforce by providing for an adjustment of status. This would take a significant step to ensure that New York agriculture is positioned to have a sustainable and reliable workforce that will support our local food supply and rural economy, and we encourage the U.S. Senate to take up the legislation."
Click here to read President Fisher's full comments.